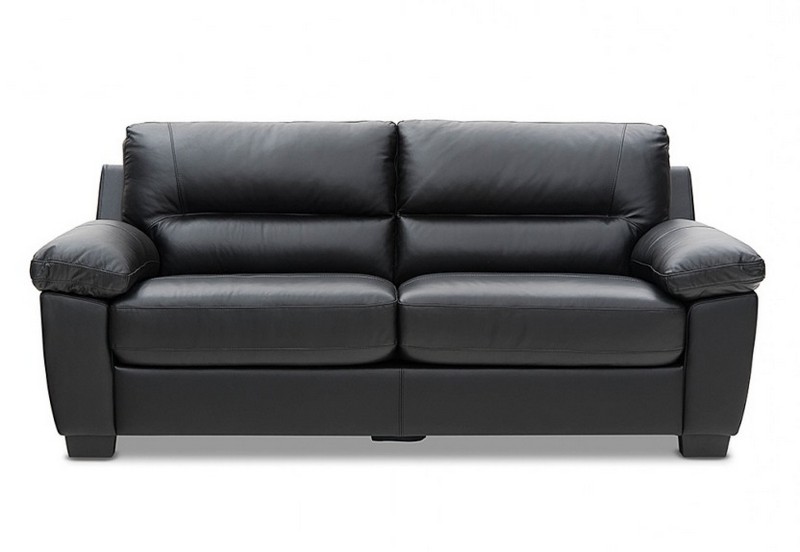 We live in a modern era where practicability dominating all of the things we use and do. We want something such as furniture which is simple yet has a lot of functions. This time, we are talking about a leather sofa bed. Before we get into the leather area; what you need to consider and what you need to know; we are going to discuss about the sofa bed first. As we all know, the sofa is one of the important pieces of furniture in many houses. Nowadays, you can see that there are so many types and styles of the sofa. You can choose between modern, traditional, contemporary, or simple sofa. Not only that but the sofa also comes in all kinds of fabrics and colors so you can choose one which can give you comfortability and can complement your house decor or other furniture.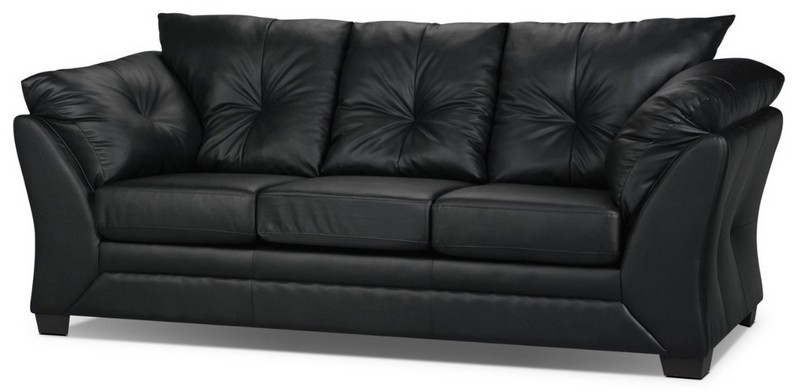 Things You Need to Know About Sofa Beds
Now, if you have a small house or apartment or you do not have a guest room but you still have to provide a place to sleep for your guest, the sofa bed is your answer. For those who do not know, the sofa bed is a piece of furniture which will serve as a normal sofa and can be converted into a comfortable bed for your overnight guest. The sofa bed is really practical because you only need a little space for it so you can still place other furniture at ease. Most of the sofa beds are also moderate so you do not have to spend so much money.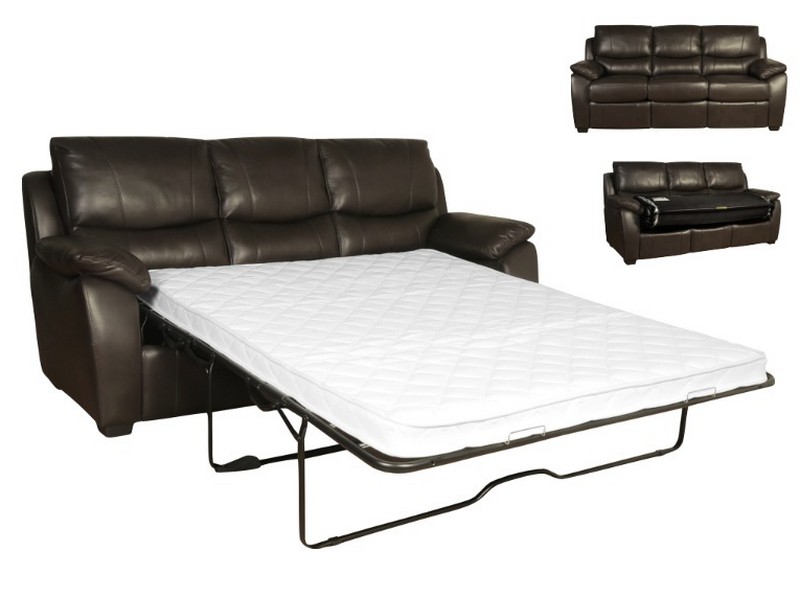 There are three types of sofa bed which you can find nowadays. The first type is the sofa bed with a foam mattress. This is the simplest and cheapest sofa bed. With this sofa bed, you can simply remove the cushion and then fold down the seating area to create a bed. However, this sofa bed cannot be used on a regular basis because of its poor durability. The second type the Clic-Clac sofa bed. This sofa bed will spring back when you click down backward and will set up the other half of the sofa bed together with the seating area. The last type is the futon sofa bed which is similar to the second type. The difference is that this futon sofa bed has visible wooden or tubular steel frames. This futon sofa bed is more suitable to be in bedrooms rather than in living rooms.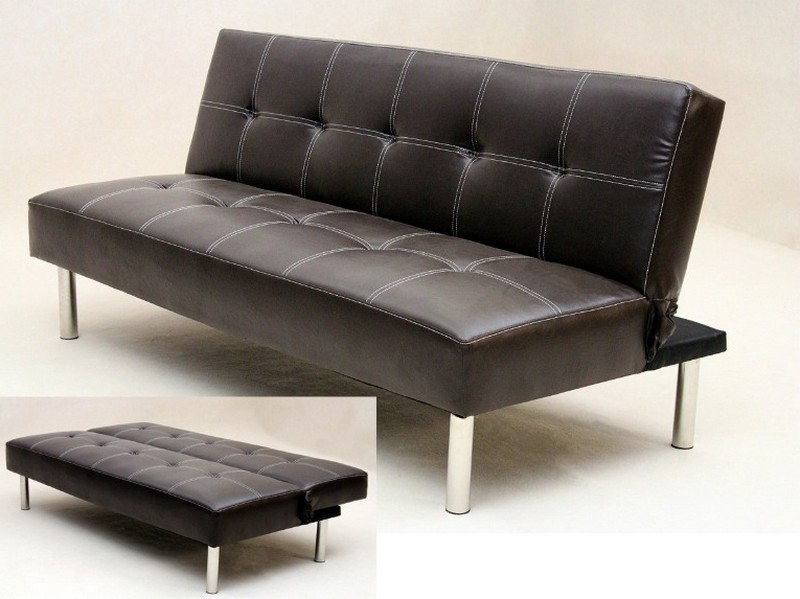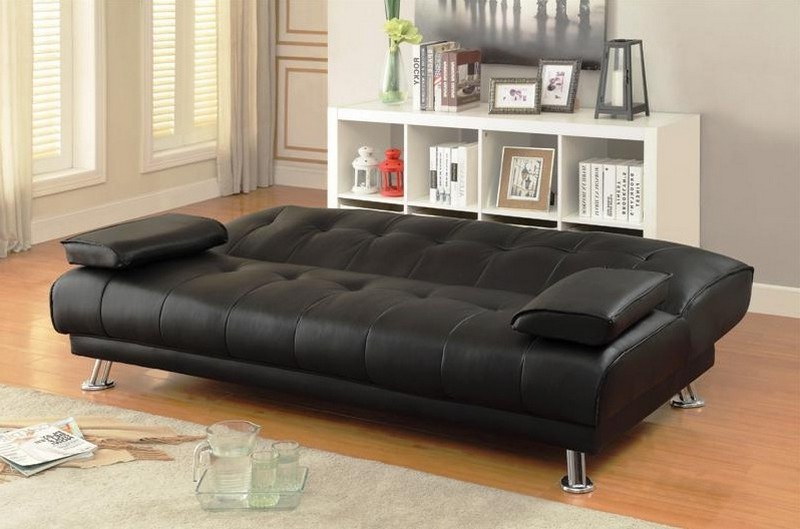 Lastly, the sofa bed can be made of many sets of materials including cotton, polyester covers, suede effect, or leather. Now, we are going to discuss the leather sofa bed. If you want to know more detail about the leather couch bed, then you better keep on reading this article.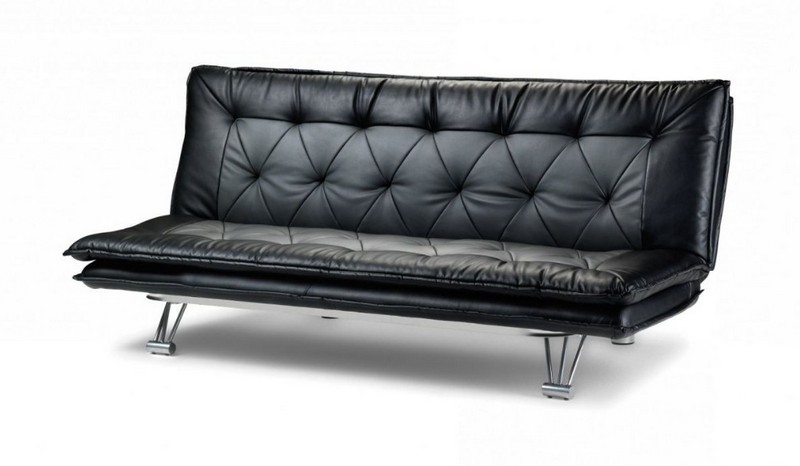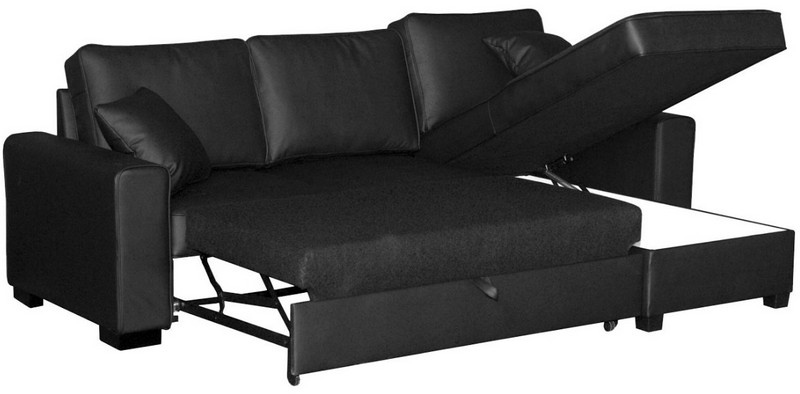 What is Leather?
Before we step further into the discussion about the leather sofa bed, you need to know a few things first about leather. For those who do not know, real leather is a kind of natural product. It is warm, durable, and has many individual characteristics which will make each of them unique. Also, leather material will always bear the marks of its natural origin. The marks are shown as scratches, growth marks, areas of differing fiber density, and hair pore structure. A method which is commonly referred to as tanning or the curing of animal skins creates leather. The tanning will only produce one quality of tanned upholstery leather. It is the reason why leathers have different prices because of the cost of the various finishing processes which are applied after the tanning.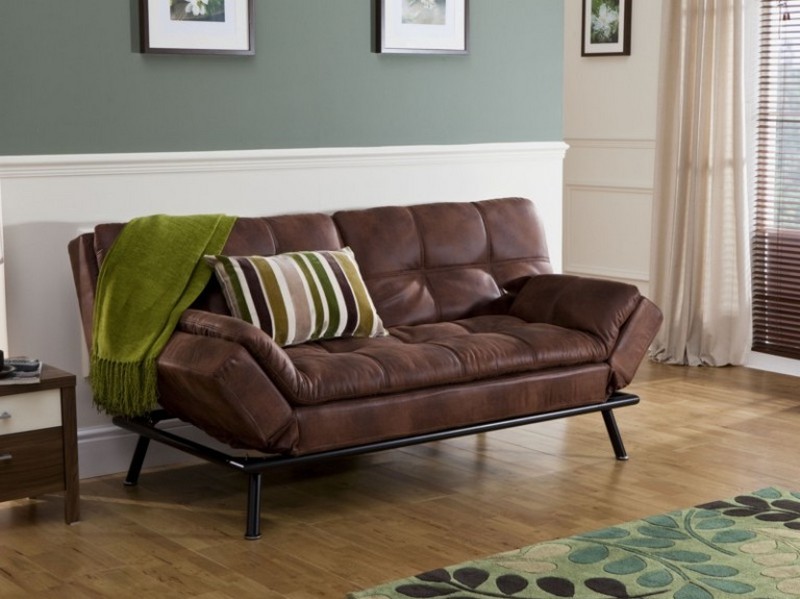 For your information, the majority of the leather used in the manufacture of upholstered furniture comes from the skins of cattle which are known as hides. Leather is classified by grades. This is why there are some customers who are confused because they think that the more expensive the leather, the better the quality. In fact, that is not the case. Different types of leather have their own values.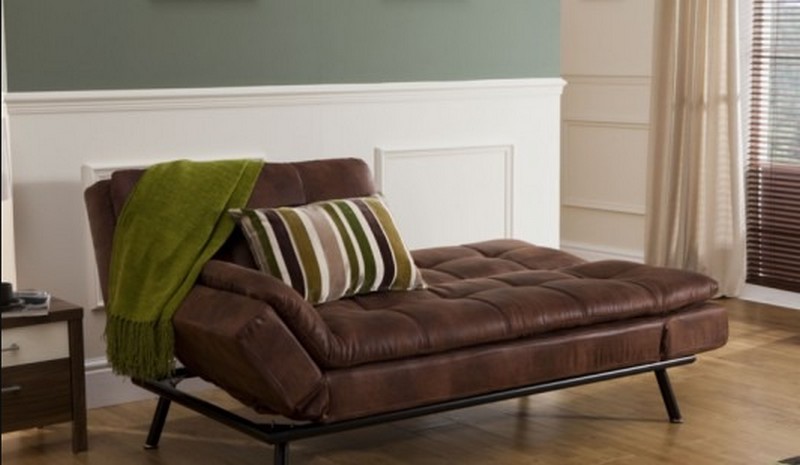 Things to Consider Before Buying Leather Couch Beds
Now, we finally get into the exciting part. Yes, you see just right. You need to kind of give some serious thought before you go and buy the leather sofa bed. As we have implied before, leather upholstery is expensive because of the whole process. That is why you need to consider these few things so that you will not regret it later on. The first thing which you need to consider is whether the leather couch bed fit with your house style. Not only you need to consider whether it will fit the style, but you also need to consider which room and the size. You also need to choose the leather furniture which can withstand wear and tear.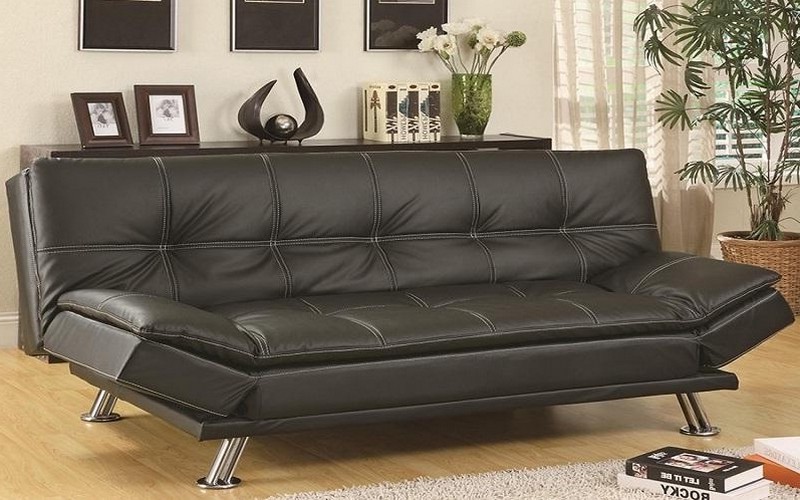 The next thing you need to consider before buying the leather sofa bed is the price. As the leather couch bed is one of the most expensive investments, you need to consider the grade, quality, process style, hide, and basic construction. Unlike normal fabrics, the leather will last longer. That is why when you buy the leather couch bed, you are also buying quality.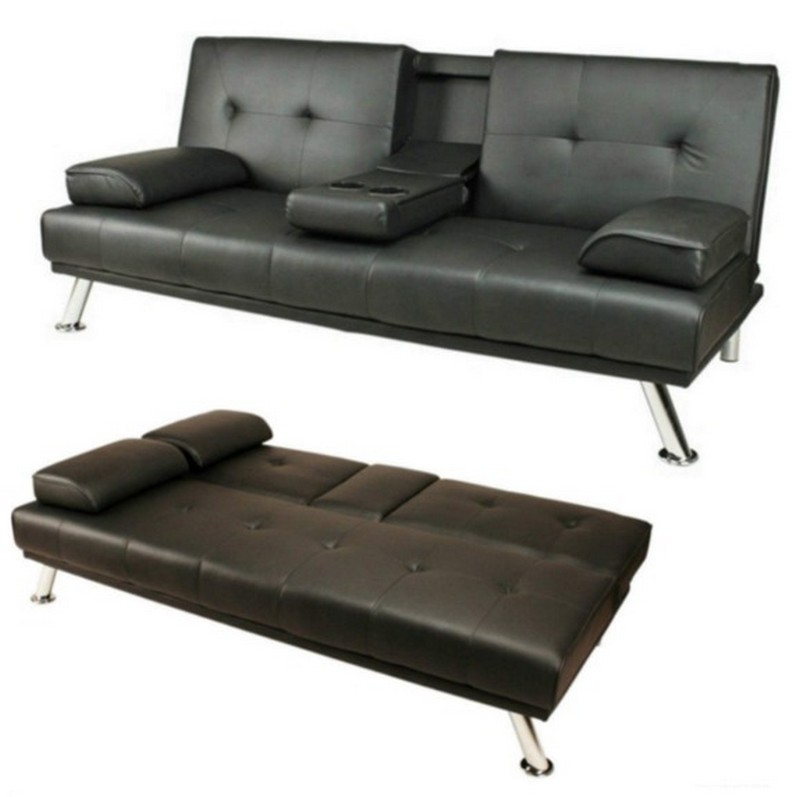 The last thing to consider before you buy the leather sofa bed is the material. You need to make sure that the material you are buying is worth it. The reason is that when you buy leather furniture, you are not only spending a lot of your money but you will also have to spend more money to maintain the sofa bed. That is why you need to be able to recognize whether the sofa bed is made from top grain leather or it is mixed with some types of vinyl.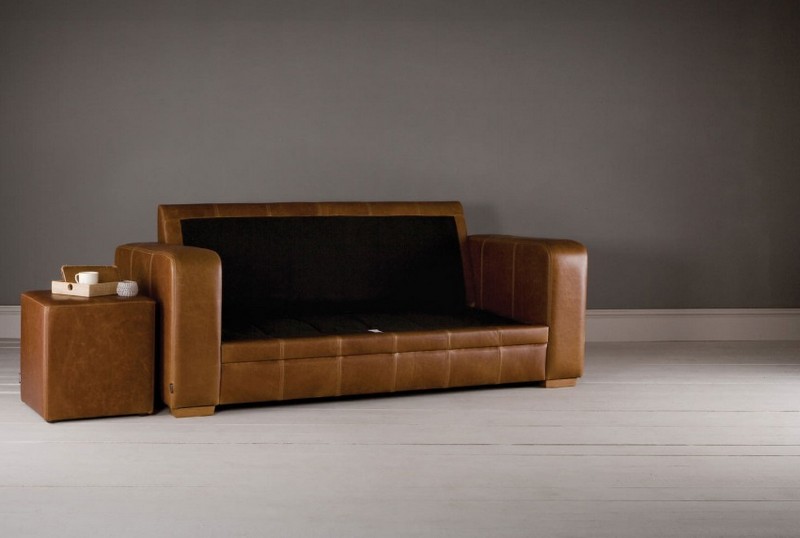 Those are some explanation about the sofa, sofa bed, and also the leather sofa bed. If you still have some doubts, you need to dive further in into leather upholstery so that you can ensure yourself that you buy the right thing. One wrong move and you will mess everything up.