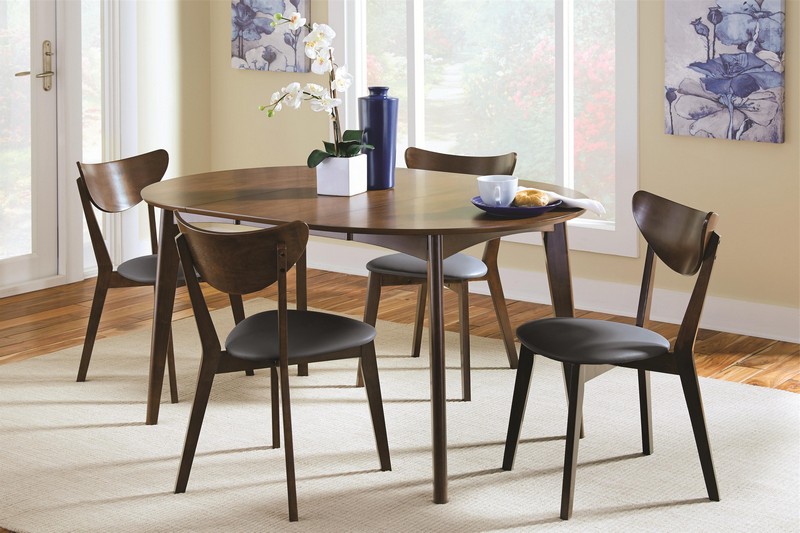 The mid century dining table has been a lot of homeowners' darling because of its versatility. With its simple design and symmetrical style, this dining table delivers a modern charm to any dining space. If you're thinking of taking advantage of this table style, you shouldn't miss this following information!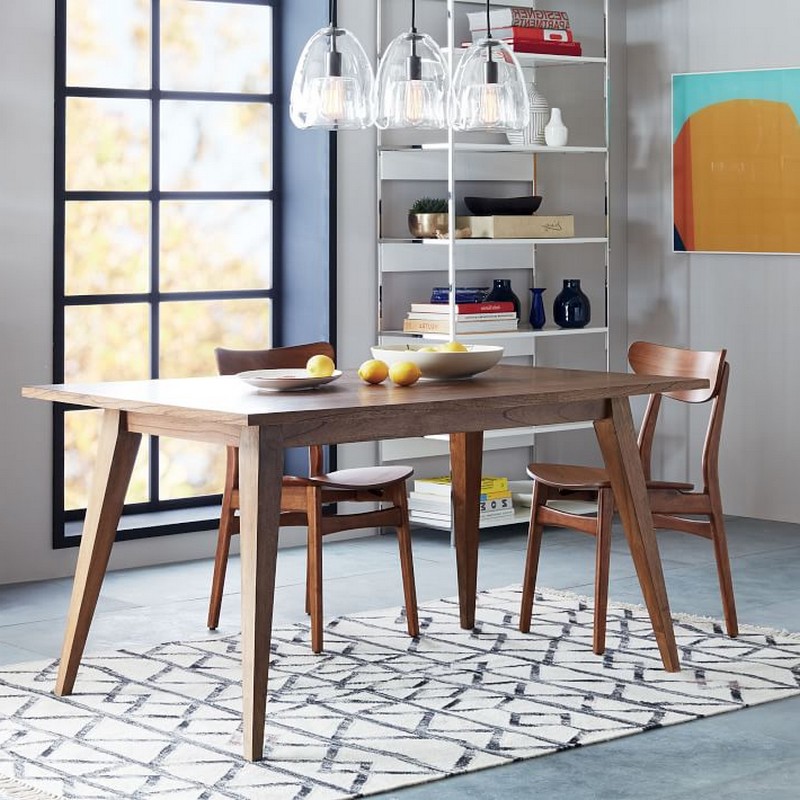 Whether you want to design your dining room into a mid-century style or not, a dining table with mid-century charm can be a good choice. Its versatility makes it possible for you to complement any room without too much fuss. More interestingly, you can also pair it easily with any type of chairs out there.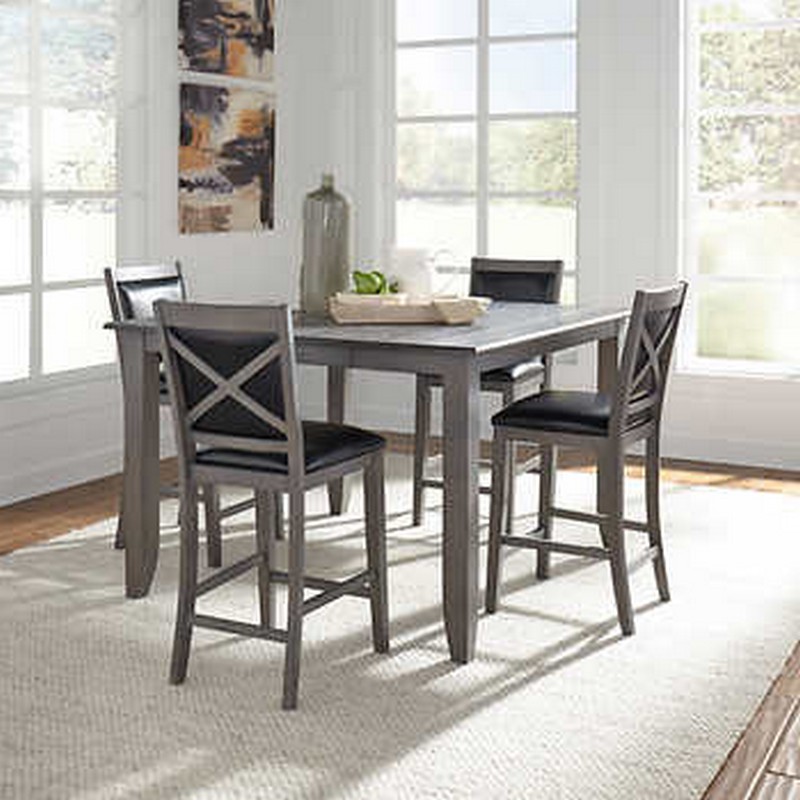 If you want to bring this style of dining table into your space but don't know where to start, don't panic! Here, we're going to tell you some of the best mid century dining table ideas and tips. Without further ado, let's check this out!
Top Mid Century Dining Table Ideas You'll Love
Let's begin with some mid-century dining table ideas that you can incorporate to your space! It's no secret that you'll find a lot of dining table in mid-century design and style out there. With a huge number of choices available, you may find it difficult to choose the right one.
Luckily, you've come to the right place to get several top ideas for the best dining table that boasts a mid-century style. From the round one to the rectangular one, you can actually go with one of your likings. But, if you're still wondering which one to take, here we go!
1. Rectangular Dining Table with Glass Tabletop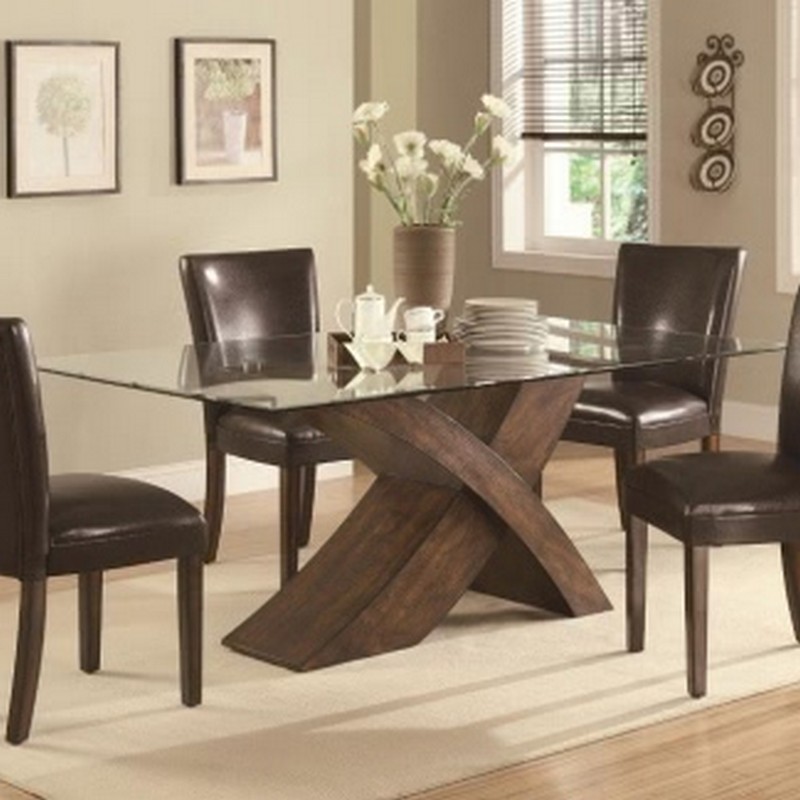 Bring mid-century style to your dining room with a rectangular dining table with clear glass tabletop! This kind of table is perfect if you want to add mid-century charm in your modern home. You can pair it with side dining chairs in the matching color.
2. Round Dining Table with Angular Legs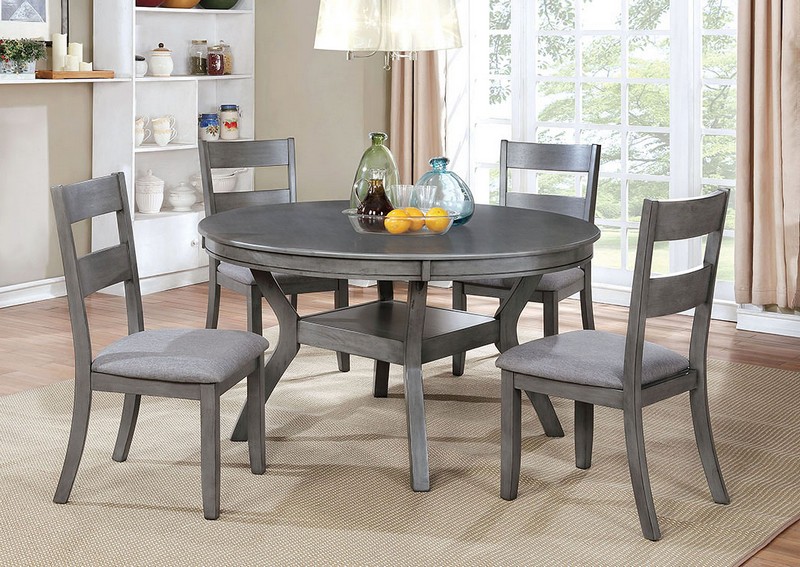 A round mid century dining table with angular legs and glass tabletop will make a great option for any space. It will be able to deliver calming, balanced aesthetic inside your dining room. With a round design, it will be perfect for a narrow space as well where you want to avoid pointed corner.
3. Artificial Marble Oval-Shaped Dining Table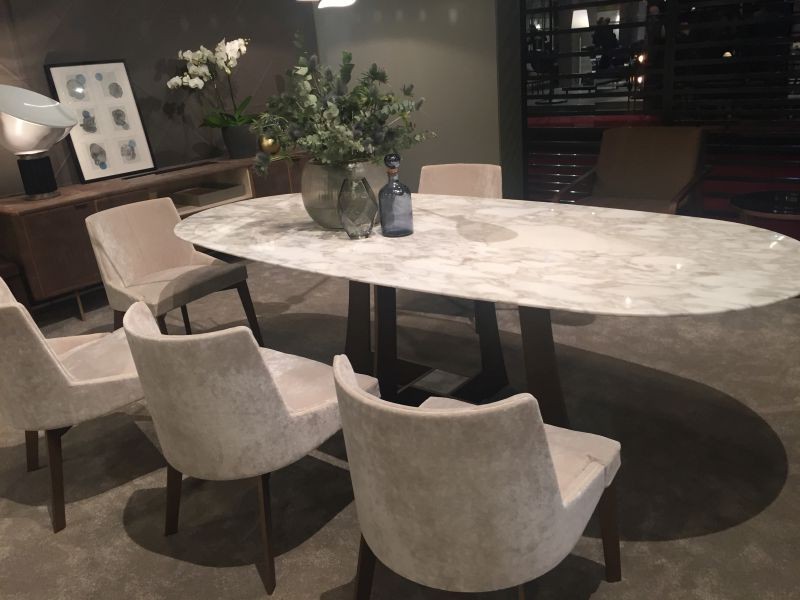 This is another great choice if you don't want to bring that pointed sharp in your small dining room. With its oval-shaped artificial marble tabletop and pedestal-style base, this dining table will be able to become the center of attention in your space and a hint of mid-century charm.
How to Choose the Right Mid-Century Dining Table
Then, is there any factor that we need to take into account when choosing a dining table with mid-century style? When you want to get the most of the mid-century charm in your dining room, it's inevitable that you'll need to know some essential points to choose the right mid century dining table.
1. Geometric forms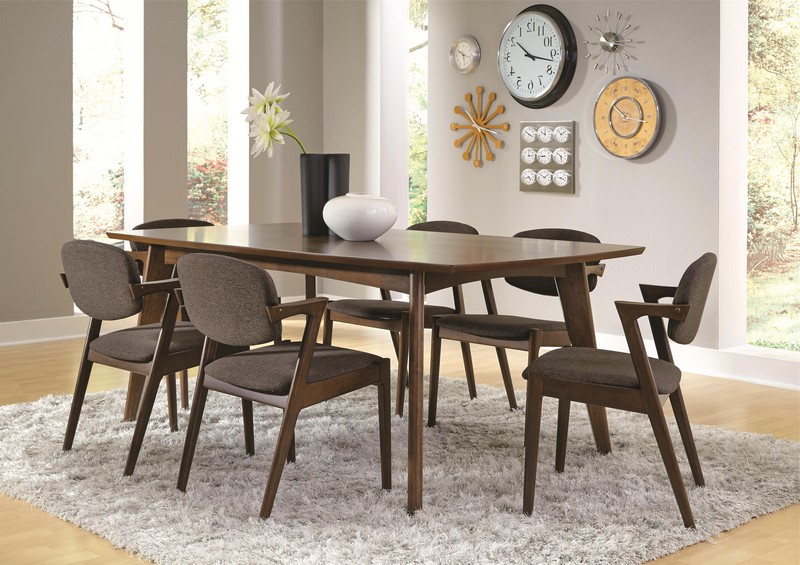 Geometric shapes are popular in mid-century design. That's why when you're planning to bring new furniture into a mid-century design, it must rely heavily on linear geometric outlines. For example, you can blend a rectangular dining table with round upholstered chairs for a hint of mid-century appeal.
2. Blend materials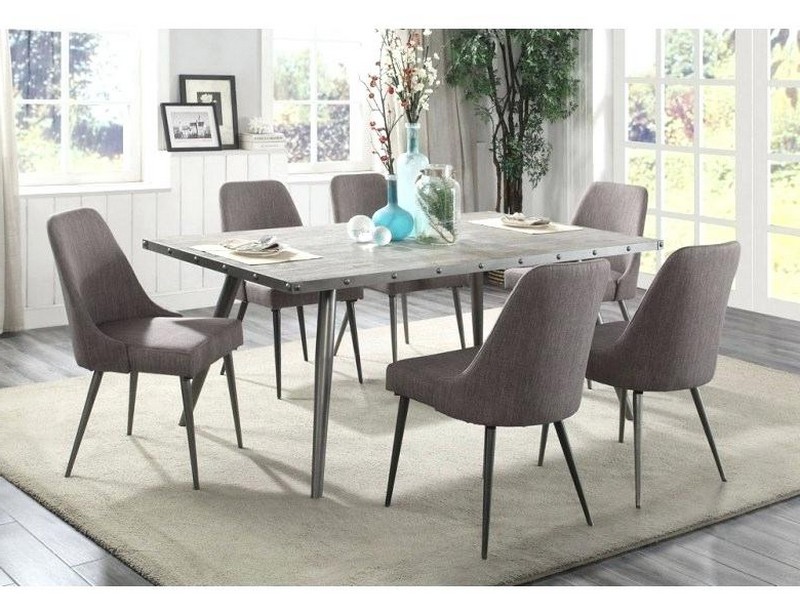 Mid-century designers typically move away from traditional materials; however, they don't completely reject it. They tend to blend natural materials like wood with other organic elements like glass, metal, and plastic. That's why when you choose a dining table in mid-century style, go for the one that is designed with more than one material.
3. Earthy and rich colors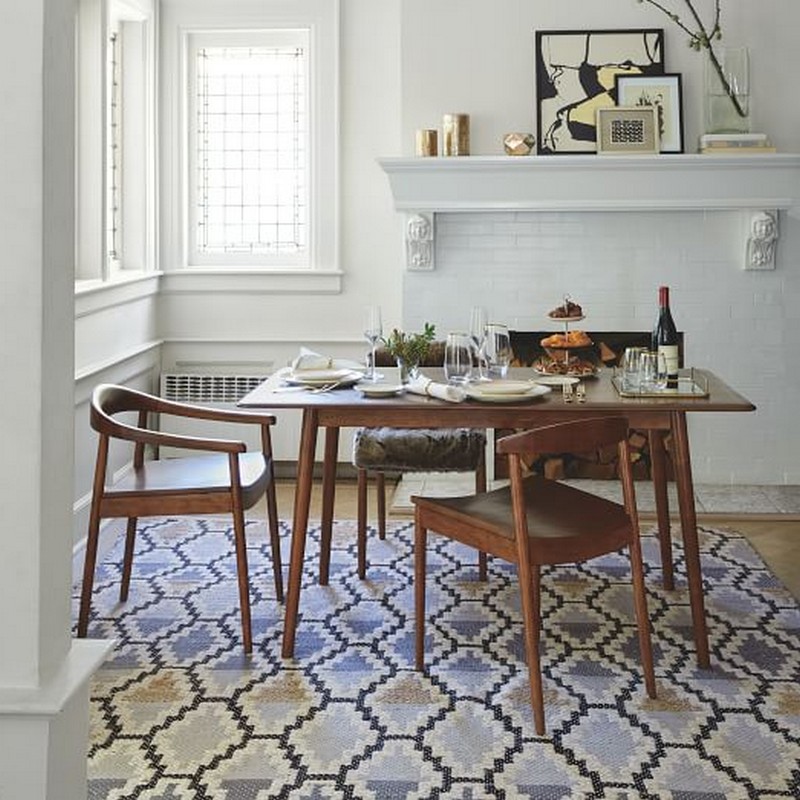 This is another essential point to get the right mid century dining table. The main idea of mid-century style is to use warm earthy tones. That's why it will be a good idea to choose a dining table that comes in earthy color and then pair it with warm colored chairs.
Those are several points that you need to take into account when choosing a dining table with mid-century style. To make the most of your dining table, you should remember to pair it with the right chairs as well. For instance, you can opt for chairs that blend metal and wood materials.
Tips to Decorate Mid-Century Dining Room
Next, our discussion won't be complete without talking about some tips to decorate the dining room as a whole. We cannot deny that a dining table will always be a great focal point to any dining room. However, it doesn't mean that you can overlook the other elements.
Remember that your perfect mid century dining table won't appear that good without the right elements surrounding it. That's why it's important for you to know what to do with the rest. To help you, we've put together a few tips that you can follow to decorate your dining room.
1. Opt for an exceptional chandelier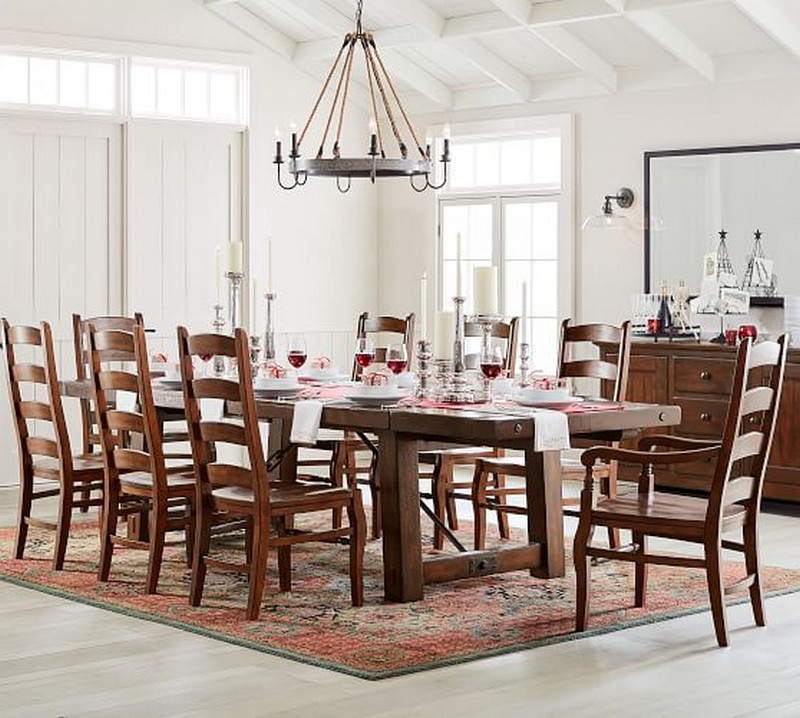 When decorating a mid-century dining room, you'll need to install the right lighting. Along with the dining table, your light fixture can be a focal point in your space. Consider hanging an exceptional chandelier over your dining table to create a gorgeous dining area inside your home.
2. Bring colorful accessories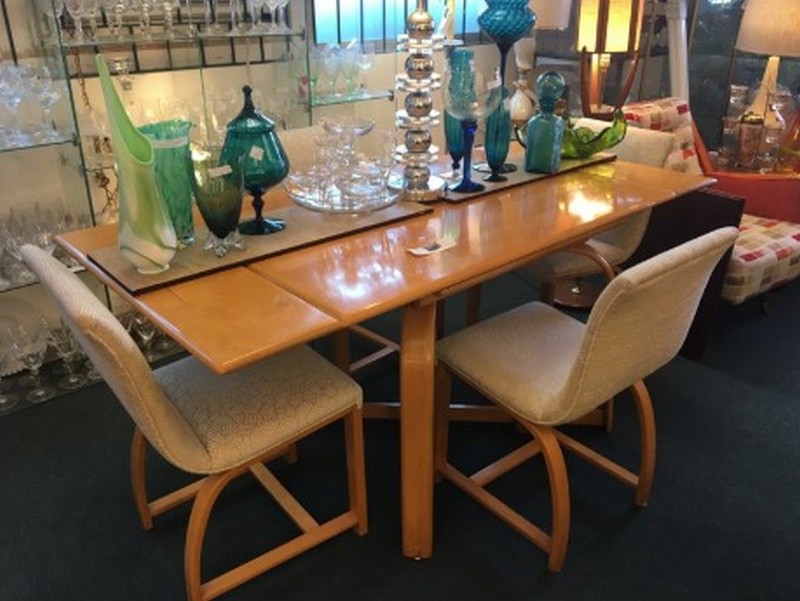 We cannot deny that a mid-century style is all about simplicity. The décor and accessories are meant to be simple to fill out your space without making it look too busy. Selecting accessories in similar shapes but in dissimilar colors can keep your dining room feels livelier without messing the mid-century style.
3. Add whimsical graphic art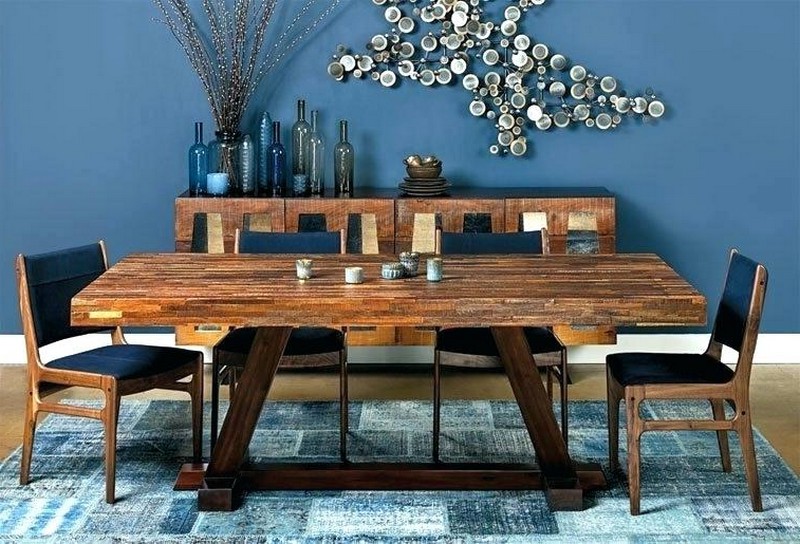 You may think of putting some flower vases on your mid century dining table to add a splash of colors. However, you can also do so by bringing in whimsical and bold graphic art. This idea will be even more perfect if you go for mid-century modern dining room.
In conclusion, there are a number of mid-century style dining tables available in the market. To choose the right one, you need to stick to the main idea of mid-century design such as simplicity, earthy colors, and blended materials. Finally, we hope you can get inspired from these mid century dining table ideas and tips!