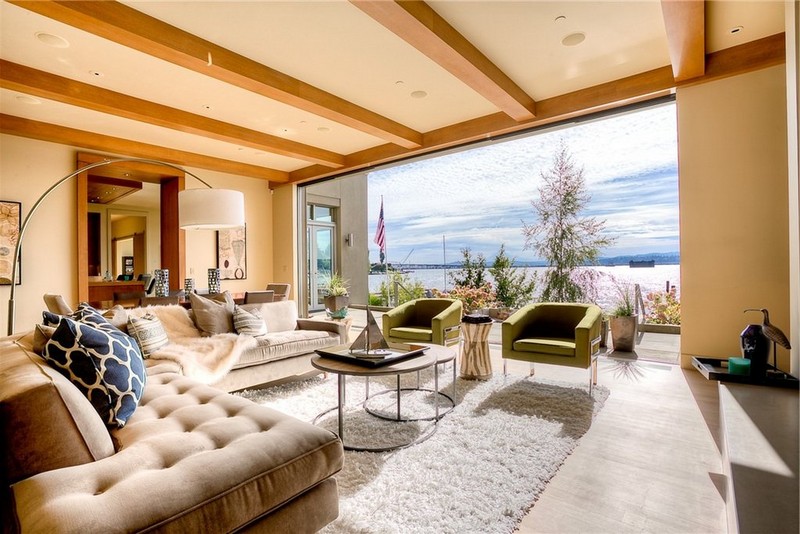 What is the first thing that comes in your mind once you hear a mansion living room? Well, you may imagine a luxurious, glamour, and sophisticated living room. It can be right, but there can be more than that as well. Whatever that is, you'll find some of the best living rooms on this page.
Before we proceed with a few design ideas and decoration tips below, we need to be clear about the word "mansion" used here. As many people use it, the term mansion is employed to describe a large house or a large sized property. However, there' are still many arguments for the standard size of a mansion.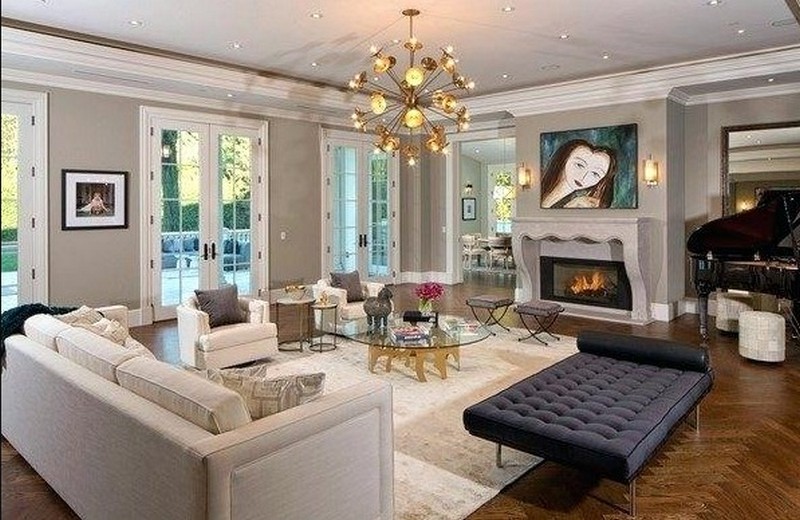 Some experts believe that a mansion is between 5000 and 8000 sq ft or even more. There are actually a lot of mansions out there, but not all of them have such an impressive living room. That's why we are here to help you get inspired to make the most of a mansion living room.
What Makes Mansion Living Room Different to Others
First of all, you need to know some points that make a living room in a mansion different from others. When the size of the room is the major point that differentiates it from the others, there can be other things that make it special from the rest.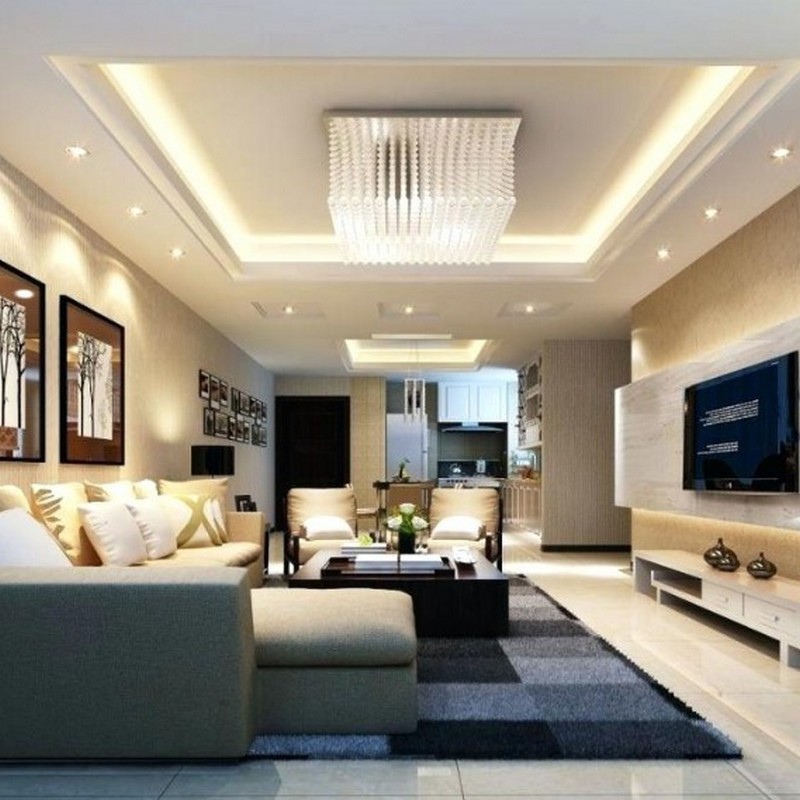 The availability of a formal and informal area in this living room is one of the examples. Thanks to its enormous size, it's not impossible for a mansion to have a living room that accommodates different function. For instance, there can be an area used for accommodating guests while another is for family gatherings.
Then, what should you expect to see in a mansion living room? A high ceiling is one of the typical features that you can find in a mansion. This feature makes the room appears larger, lighter, and airier. The high ceiling doesn't limit the options for the design as well.
The ceiling designs can be elaborate crown, dome, and others. Moreover, large windows and French doors that provide a sight of an awesome landscape or garden is another common feature of a luxurious living room in a mansion, making it a great place to enjoy outstanding views and fresh air.
How to Decorate Living Rooms
Now, how can we decorate a mansion living room? When selecting the design style for a living room in a mansion, it needs to be in balance with the overall style of the house. It includes the interior, exterior, and also the architectural. But, the main factor will be the architecture of your building.
Whether it is Victorian, contemporary, minimalist, Mediterranean, modern, or any other style, you need to take this style into account as you're remodeling or decorating the room. Classic style usually requires expensive and highest quality decoration to make the most of it. It may include rare wood species, multi-tiered chandelier, and so on.
On the other hand, an English style interior may include fireplaces as the focal point in the living room. All the other elements are then arranged around the fireplace to create a harmonious scheme. A mansion living room with this style typically comes with walls covered in wallpaper, wooden panels, or fabric draperies.
When it comes to traditional French style, the living room should be characterized by refinement and elegance. The interiors should be designed in lighter tones with large windows and relatively low ceilings. For the furniture, you need to find the one that has matching upholstery to the overall color scheme.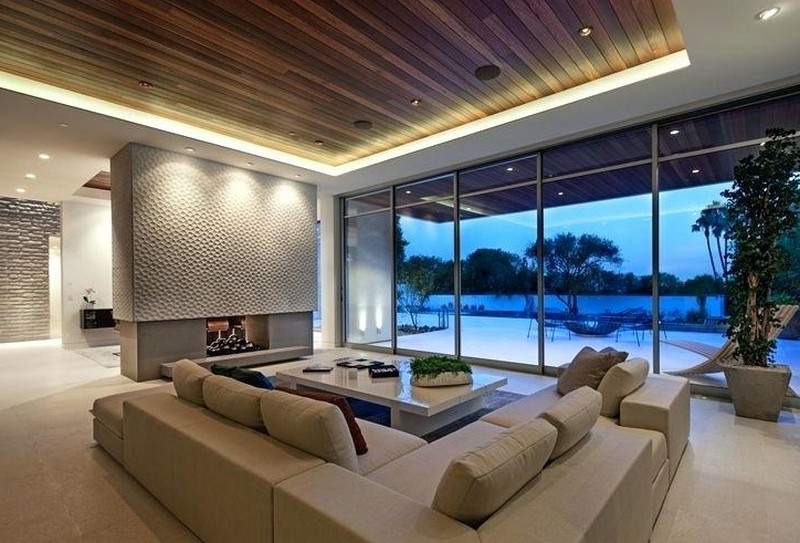 How about modern mansion's living room? They usually reflect the owners' lifestyle and most frequently they are designed in modern, minimalist styles.  The living room can be designed with large open spaces that combine a few functional areas in the house. You don't need to bring in excessive decorations and accessories here.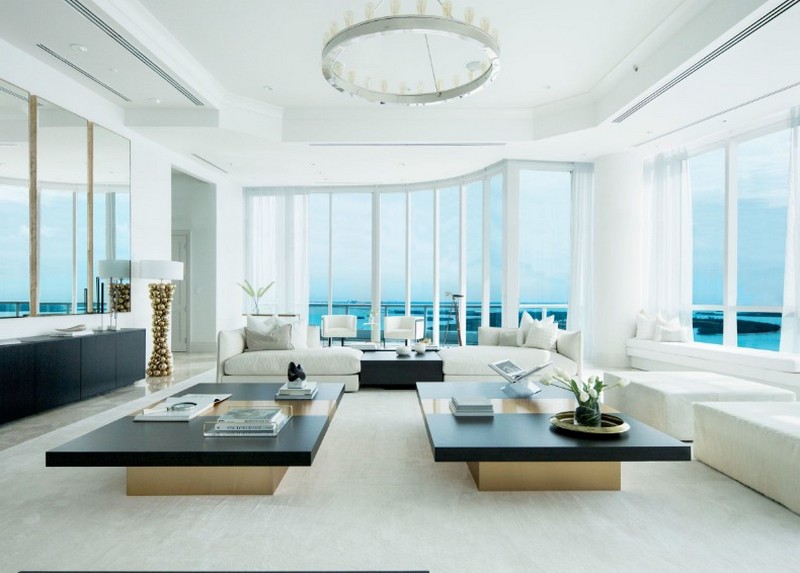 Top 5 Best Mansion Living Rooms You'll Love
Now, you've known some of the basic things to decorate a mansion living room. However, you may still find it confusing to get started. That's why we have put together some of the best living room ideas for a mansion. Without further ado, let's check this out!
1. Earthy living room with a wide sofa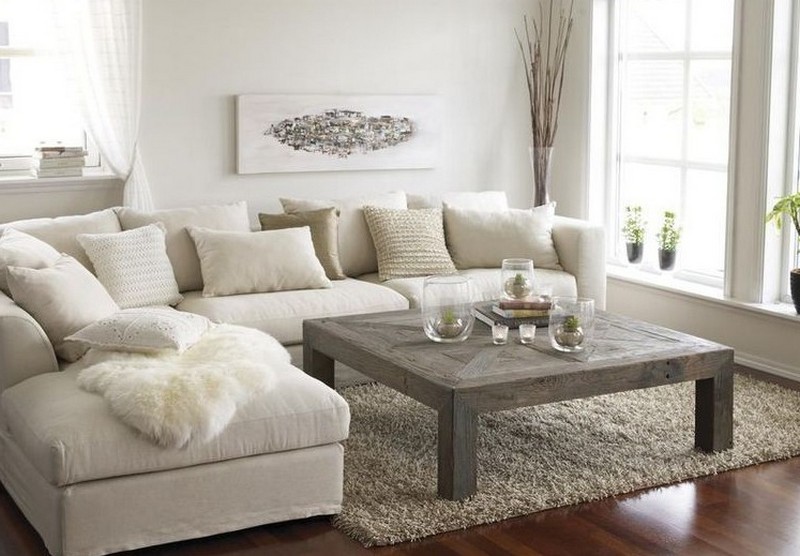 If you want to combine rustic and modern style in your living room, opting for an earthy tone color scheme can be a great choice. Then, you can design the room with exposed wood beams and put an extra wide cushion sofa facing an extra large window.
2. Modern living room viewing blue water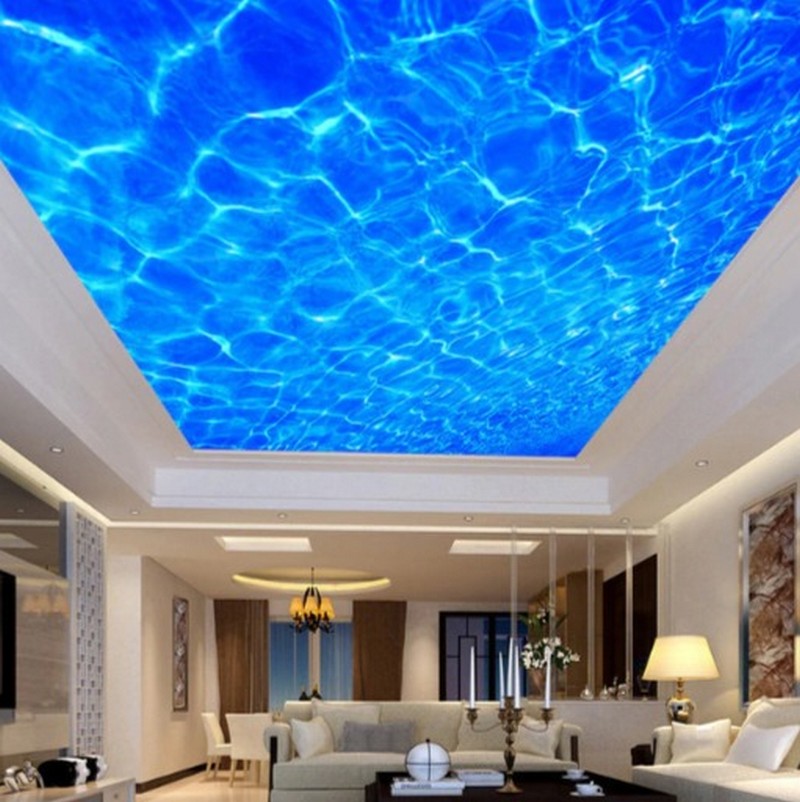 Do you have something pleasing to enjoy outside your home? Why don't you design your living room with clear glass walls? For a modern-style approach, go with furniture which is uniformly patterned to match your mansion living room interior with the outside world. Add a few bright colored seats to complete.
3. Industrial-inspired Living Room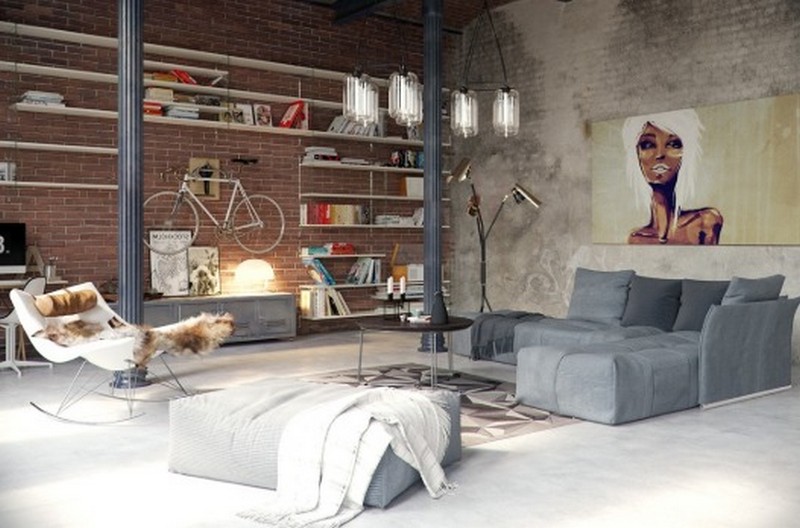 An industrial style can be a great approach to choose when you want to design a spacious living room in a mansion. With a fireplace as the focal point and exposed high ceilings to make the room feels airier, there's no doubt that you'll have a comfortable family gathering for all.
4. All-white living room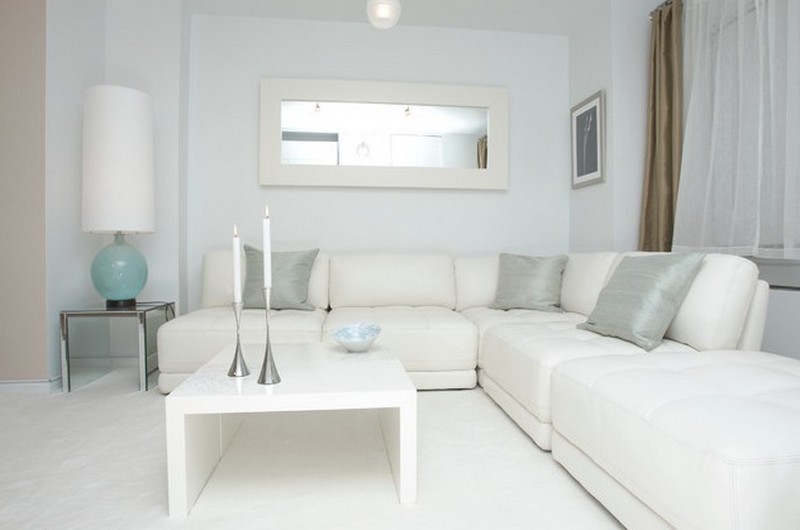 We cannot deny that all-white living rooms can always be a great choice. Whether you have a very big house or a smaller one, you can't go wrong with an all-white color scheme. If you're in love with the all-white charm, don't be afraid to apply it for your mansion living room.
5. Asian-inspired living room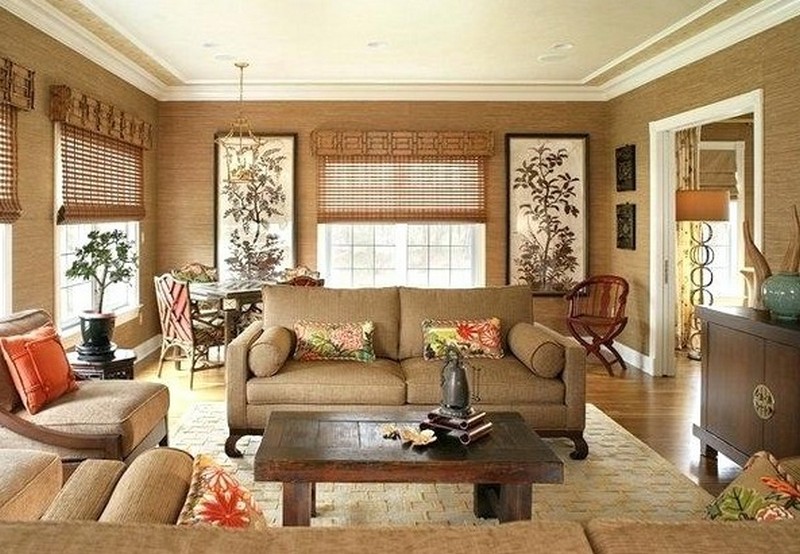 With a traditional wooden desk and dark exposed ceilings, your living room will appear unique and elegant. Complete the living room with clear glass windows to bring cool, relaxing greenery feeling into your interior. You can add some antique centerpieces to make the room more beautiful.
That's all some of the best ideas that you can follow to create a beautiful living room. Now, you can use one of the ideas above or combine some of them to make your own beautiful living room. Hope you enjoy these mansion living room ideas and happy decorating!