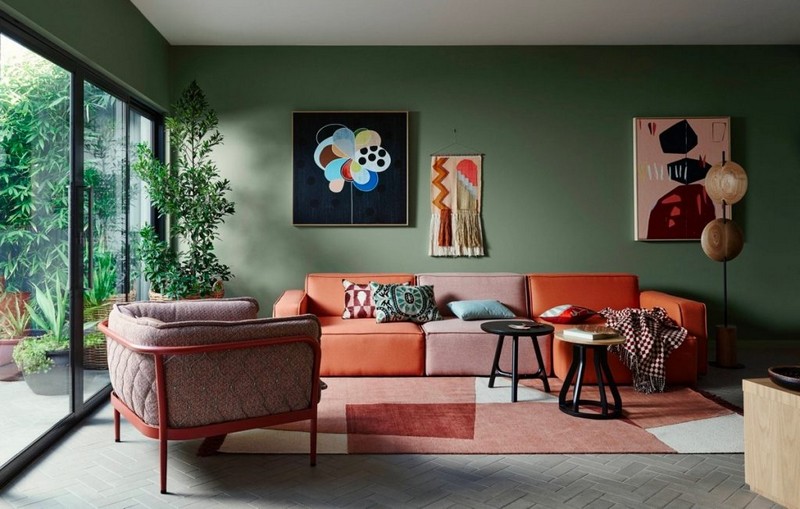 If you want to have a soothing, sophisticated space inside your home, opting for a green living room design can be a perfect idea. From its darker to lighter color shades, green has become one of the most popular choices to bring any living room to the next level.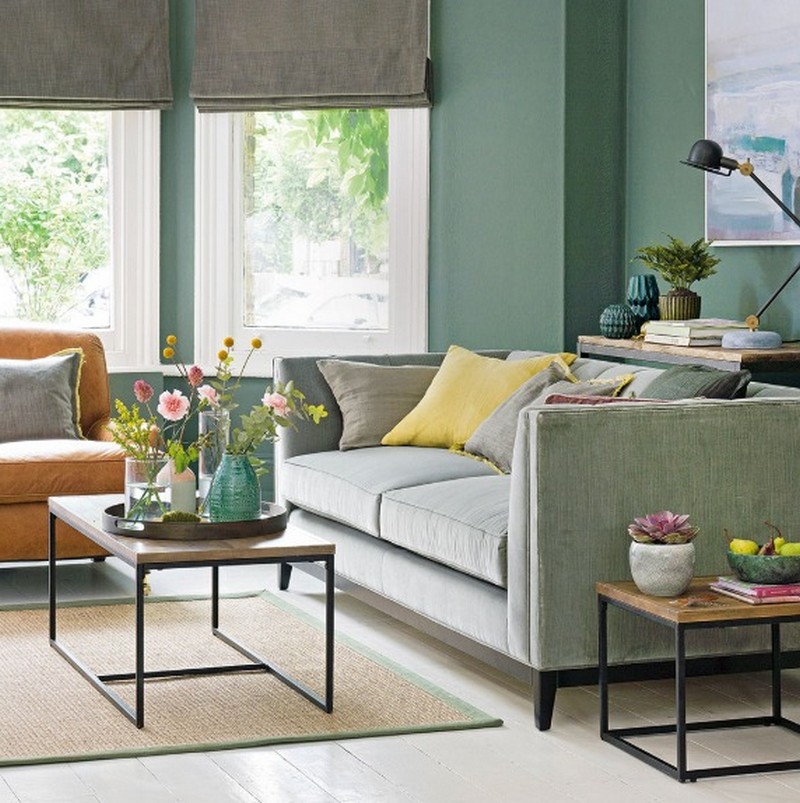 Whether you apply it on the wall or on a smaller piece of accessories inside your space, adding a pop of green has the ability to completely transform your living room into something more calming and beautiful. You can also opt for a more dramatic feel by using particular shades of green.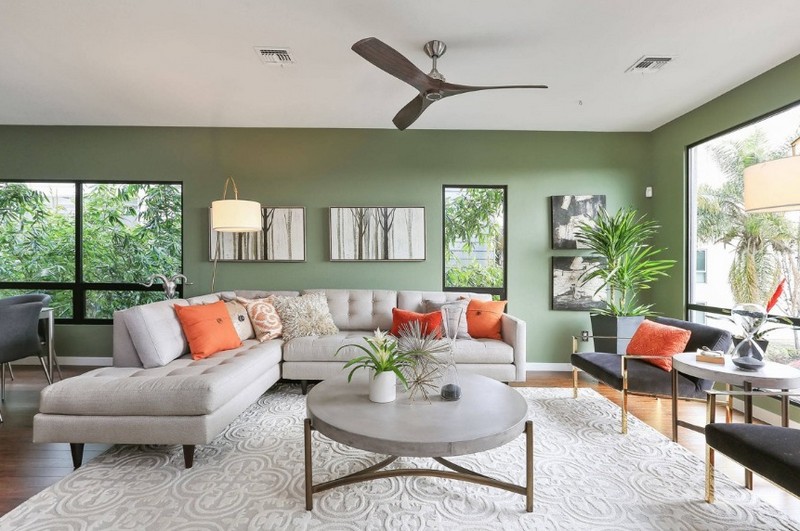 If you're not sure which shade of green suits you best or which part of your living room to be infused by this color, we've covered everything you need in this article. So, if you're interested to create a beautiful green living room, let's check this out!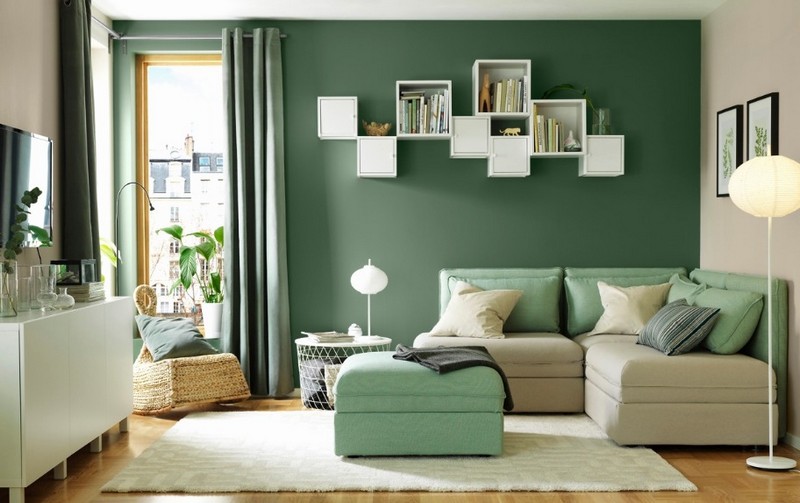 Gorgeous Living Rooms That You'll Love
One of the beautiful green living we found has an exceptional combo of the dark moss green walls and a pink sofa. This modern pink sofa not only delivers visual interest to this living room but also provides a cozy space to enjoy your spare time.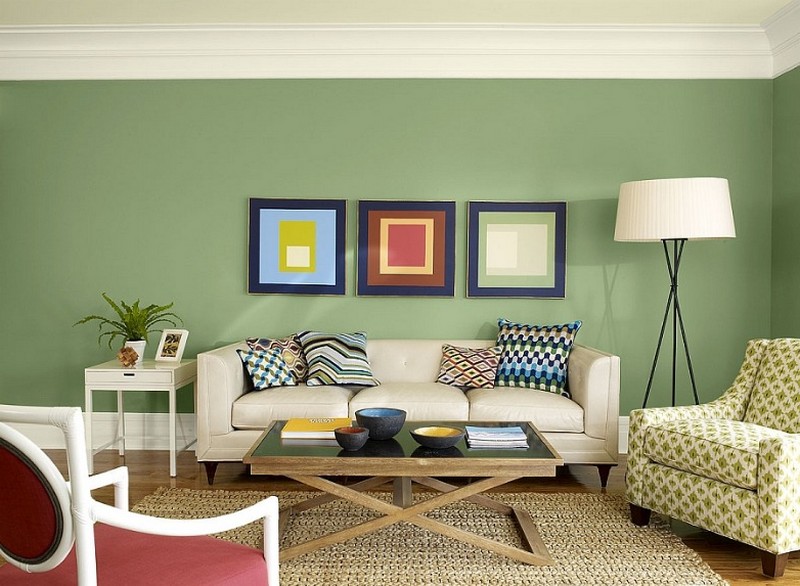 Another living room we found has a dark green hue on its walls and floors. It's also designed with extra large windows to allow more natural light to pour in the room, making sure it appears airier and fresher. For the furniture, try pairing a rusty orange sofa with a dusty pink accent chair.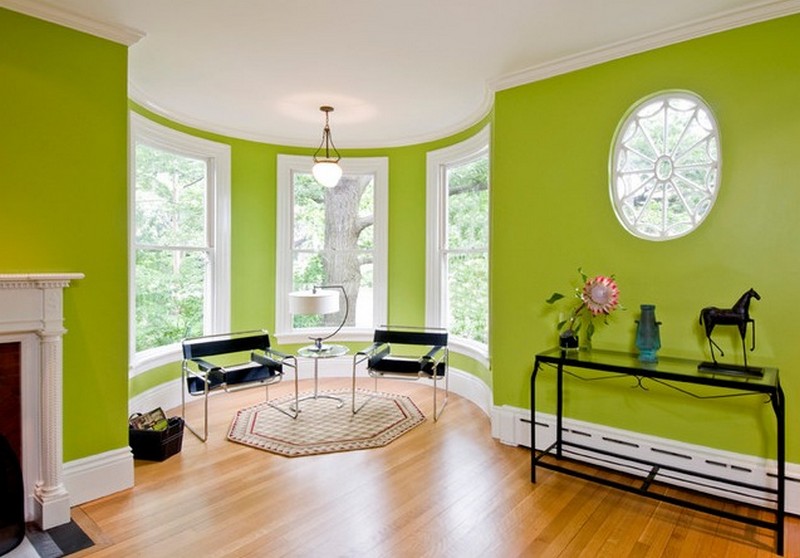 If you want to go for a lighter green living room, there is also an Asian-inspired design that delivers an ideal balance of elegance and tranquility. This living room combines lime greens, sleek black floors, and white sofas. It also features a low wooden coffee table.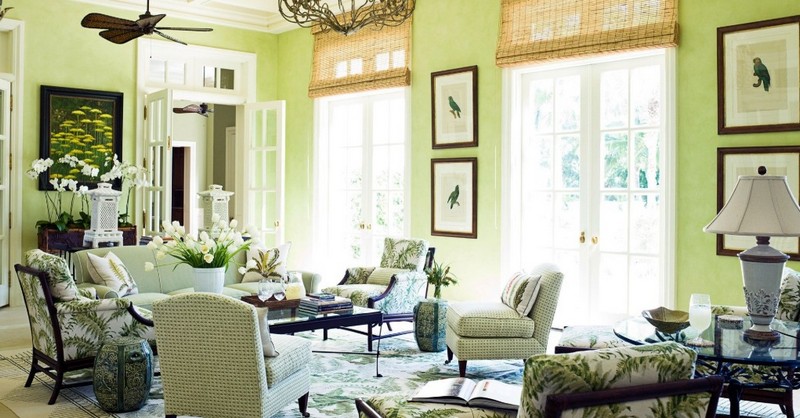 Instead of infusing the green color to your walls, you can also bring in a chaise lounge chair in a moss green color. An accent piece like this will add a luxurious feel in an all-white living room. For a more splash of green color, you can opt for green patterned curtains as well.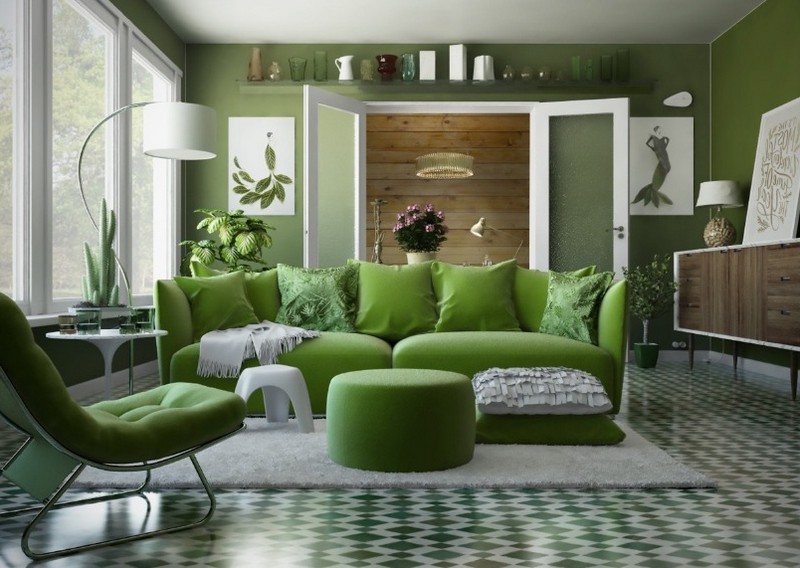 Tips to Decorate Your Living Rooms
Now that you've got some ideas to get inspired, there are also some tips to decorate your green living spaces. When decorating a living room in green, consider using this color in subtle ways. You can start by adding the color through fabrics and prints.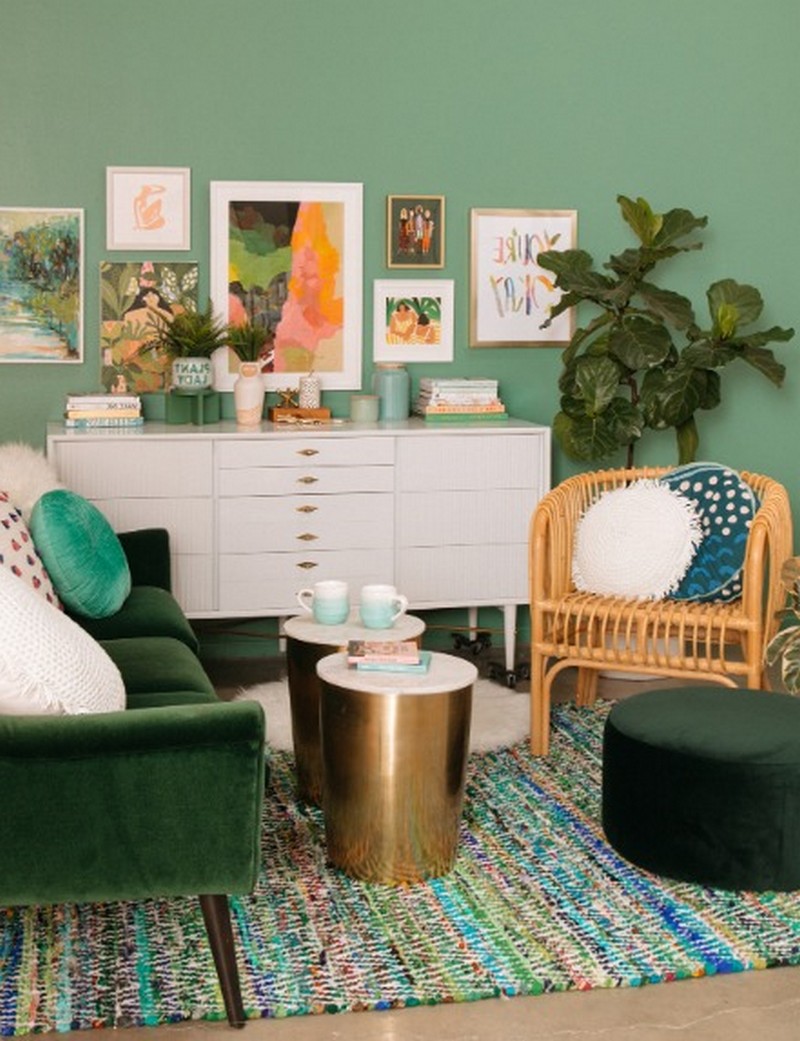 If you don't want to go bold with your green living room, you can try to infuse it through a trend-proof pattern. Choose a pattern that can be easily mixed with other patterns so that you can stick to a similar color palette. Besides, you can simply bring greenery for a green boost.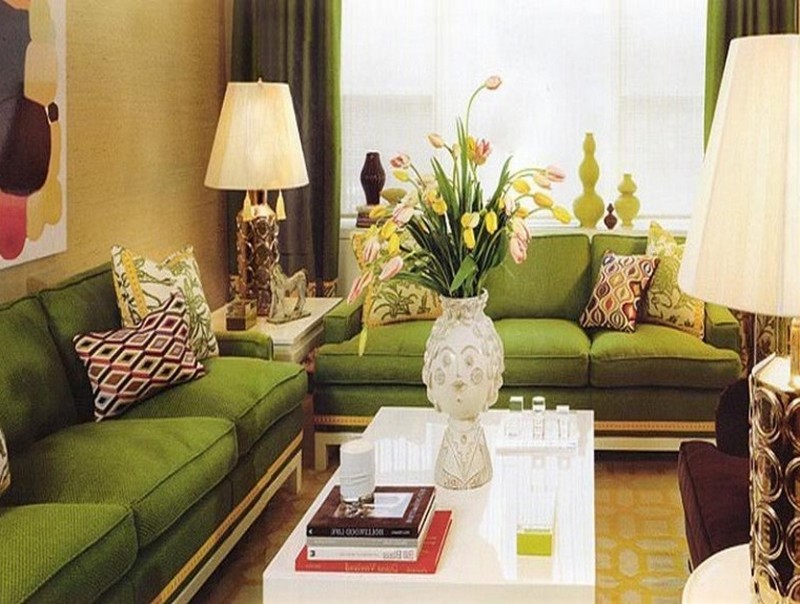 All in all, infusing green colors to your living room can create a soothing, beautiful space inside your home. You can use a few ideas and tips above to introduce green colors to your living room. Lastly, hope you love these green living room ideas and happy decorating!