When you have a spacious dining area, opting for a long dining table can be a great choice. This kind of tale will look incredibly strong and impressive in your space. Moreover, since it's supposed to accommodate the family gatherings, having a long table will help you seat more people.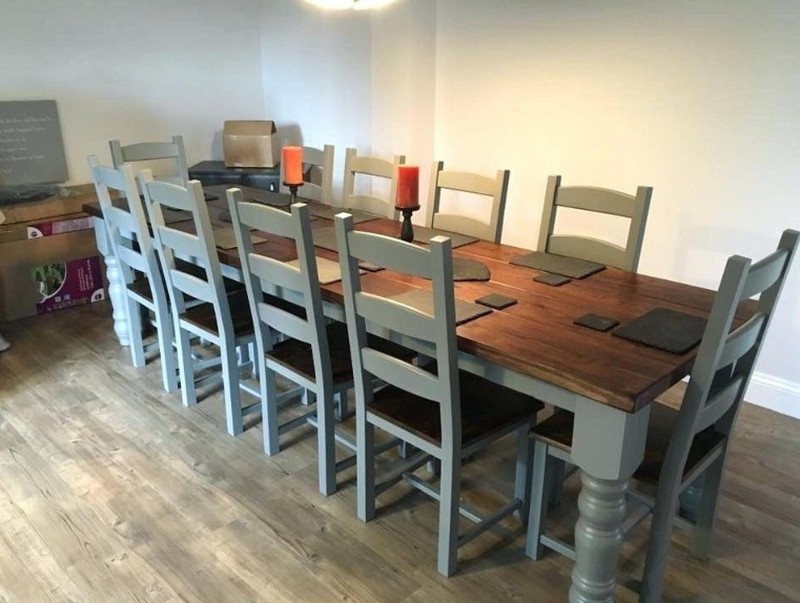 Interestingly, long dining's table also come in a huge variety of styles and designs. It means that you can easily find the one that suits your taste and need the best. For instance, if you want to add warm, natural charm in your space, you can go for a wooden dining table.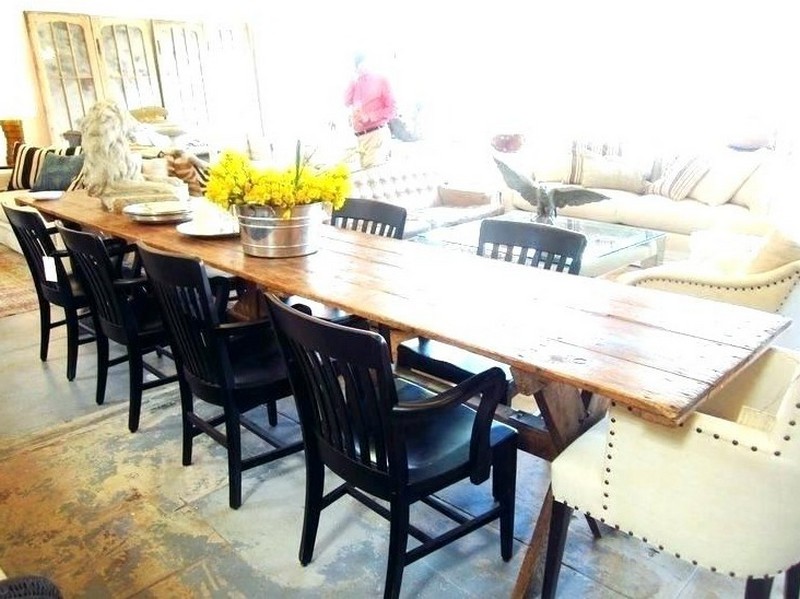 However, if you don't have a particular type of table in your mind right now, you don't need to worry. Here we've arranged a few stylish long dining table ideas that can surely impress your dinner guests. Without further ado, let's check the ideas below.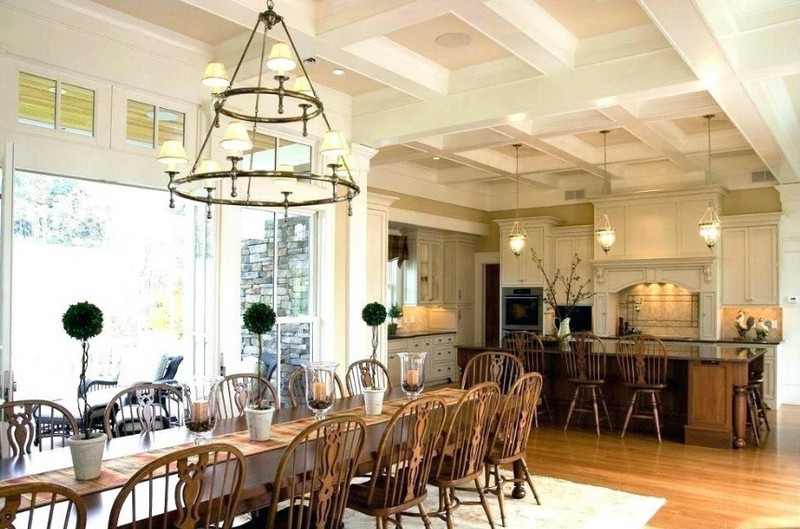 Stylish Tables You'll Love
When it comes to a long table for your dining area, the one with wooden material will be a great choice. You can opt for a long table that features a black strip in the center to add style in your dining area. Then, you can pair it with matching wooden chairs.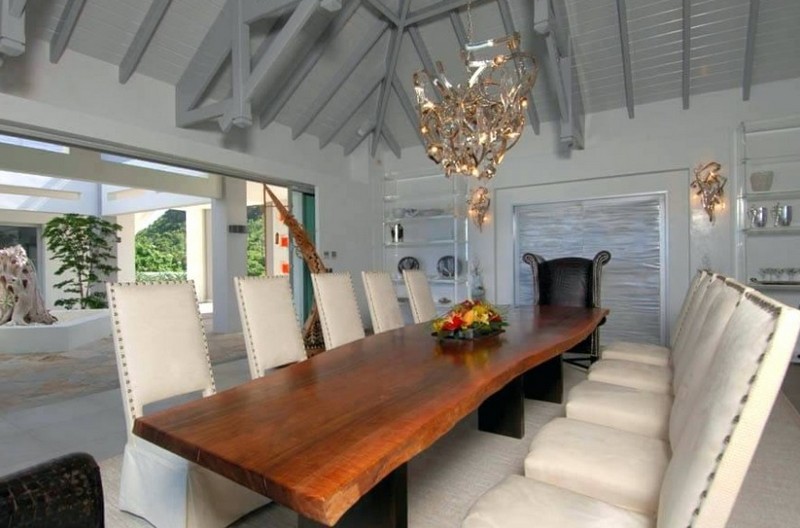 If you have a rustic home design featuring an exposed brick wall, a sleek long table in a natural dark wood color can be a good choice. Here, instead of pairing the table with a classic chair set, opt for soft chair covers that can add texture in your space.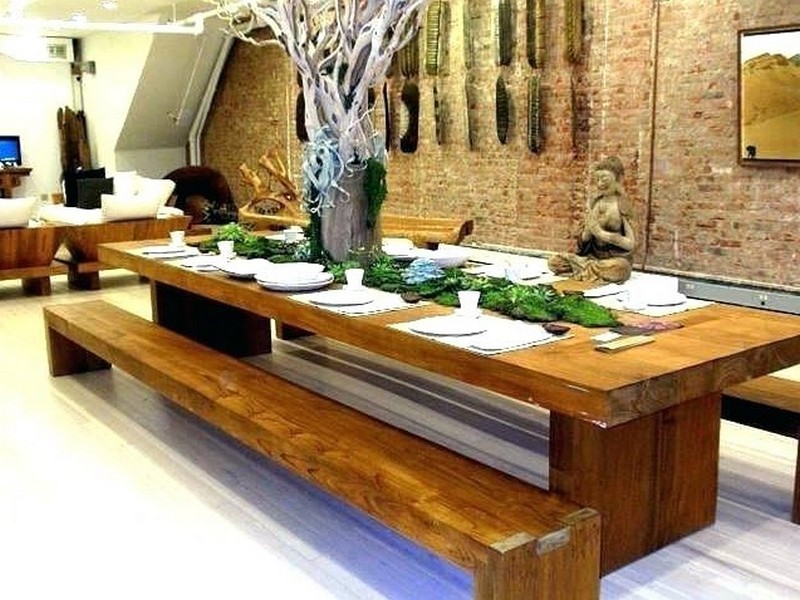 Another stylish long dining table that you can find out there is a pallet wooden table. This kind of long table is very popular in a rustic dining room. You can leave it unstained and unpainted to boast the beautiful natural charm of wooden material. You can pair it with a bench and some chairs.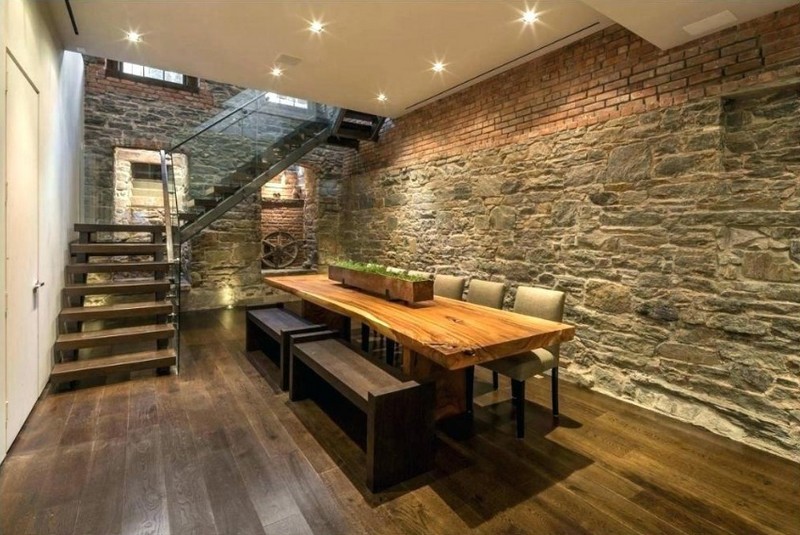 Tips to Decorate Your Tables
Now that you've known some stylish examples of long tables for your dining room, you probably want to know the right ways to decorate this piece of furniture as well. Since it has more surface space than the usual table, you may find it difficult to decorate it.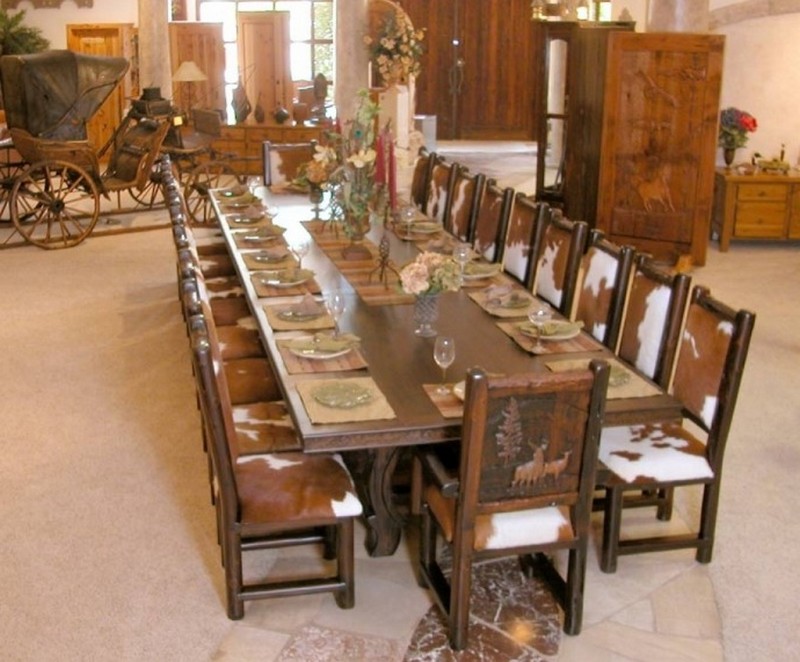 If you want to add a centerpiece to beautify a long table, consider using more than one item as the centerpiece, especially if your table is very long. For instance, you can add a few flower vases or candlesticks along the center of your long dining table.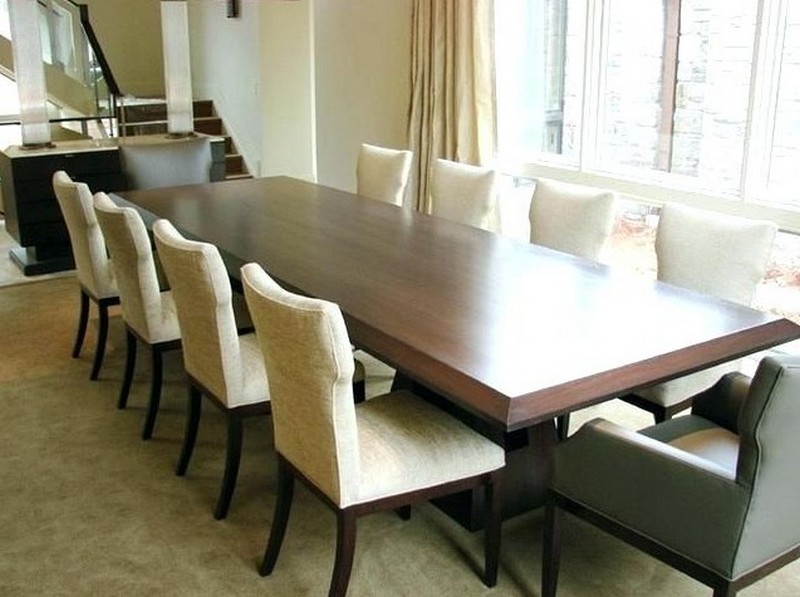 Moreover, if you want to apply a table runner, you can opt for the thin one that you appear like a strip in the center of your long table. You can go with the patterned one that matches other fabrics around your dining space. Then, you can also consider having statement lighting over the table.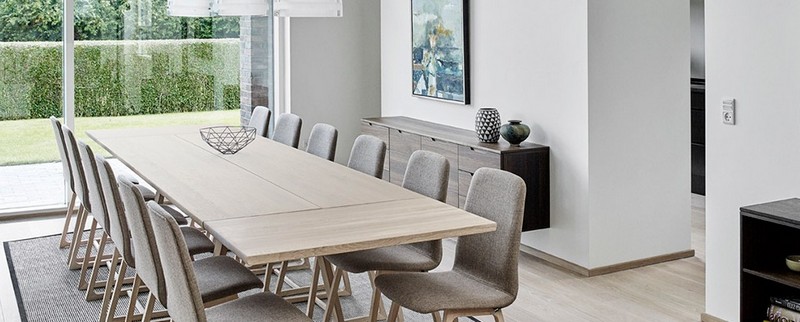 In conclusion, choosing a long table for your dining room can be a nice choice especially if you have such a big and open area for a dining space. Long wooden tables can be one of your ideal options for its warm and natural appeal. Lastly, hope you find your best long dining table!