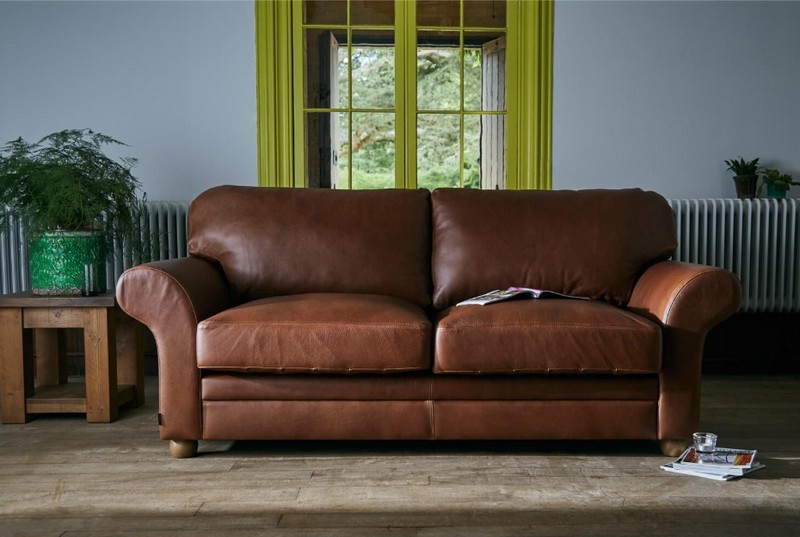 Brown leather sofa, why should you choose this type of furniture? Sofa, as you know, is probably one of the most comfortable furniture in the world. The upholstery is commonly thick enough with the foam to let you sit down well there. Meanwhile, when the sofa is long or it can turn into a bed, you can just lie your body there and then takes a good sleep for a while. Brown itself is a neutral color that seems to fit in any room and interior conditions. Talking about the brown sofa products in the market, what are the recommendations?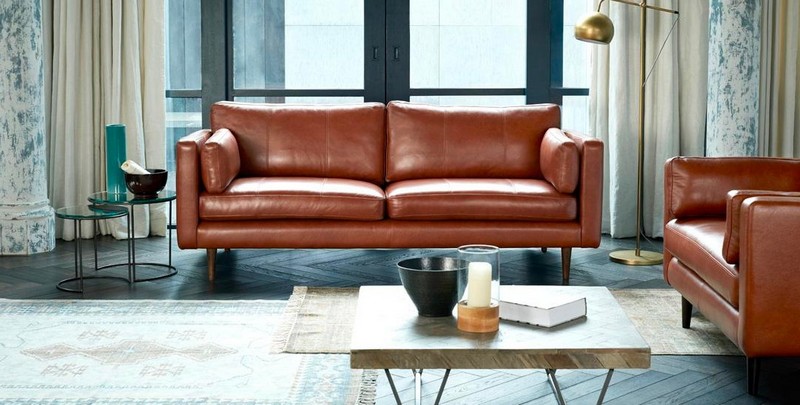 Homelegance Rubin 85" Bonded Leather Sofa
This modern-classic sofa is necessary for all types of interior. It is simple and sleek along with its medium-sized coffee table. Meanwhile, when you buy it in a set, there are also some other products given including the matching chair and loveseat. The filling material is foam and it is covered with a dark brown bonded leather sheet for the seating area. This product series is not only available in dark brown for sure. There are some other color options; black and taupe.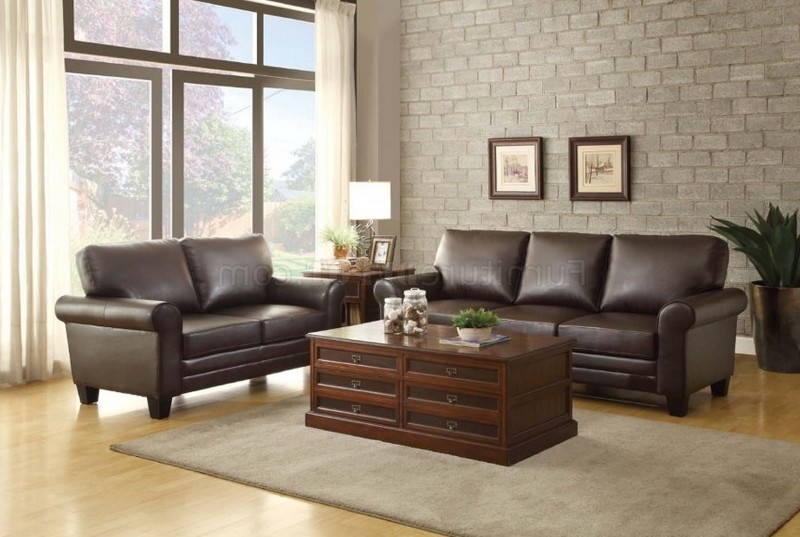 Ashley Furniture Signature Design
This is another type of modern-classic sofa if you want something to match any of your home interior decoration. The color applied is not rustic brown just like the previous product. This one features the earth brown color. Well, it makes your living room interior looks more natural for sure. Despite the stunning design, the materials used are also qualified. The product is built up from leather that is combined with the blend of polyester and polyurethane on some parts.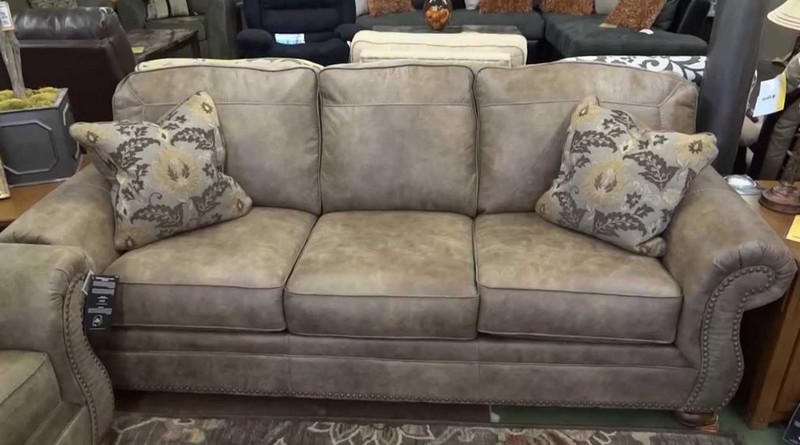 Roy Button-Tufted Sofa with Rolled Back and Arms Brown
If you choose the product, in a set, there is indeed an item available without additional stuff. However, you will not be disappointed if seeing the design and materials used. It is a kind of classic sofa with button-tufted details on the backrest and arms area. For the seating upholstery, it is plain and it is designed for 3 people to sit there. The type of color applied is cappuccino brown and the entire sofa area is covered by leather material.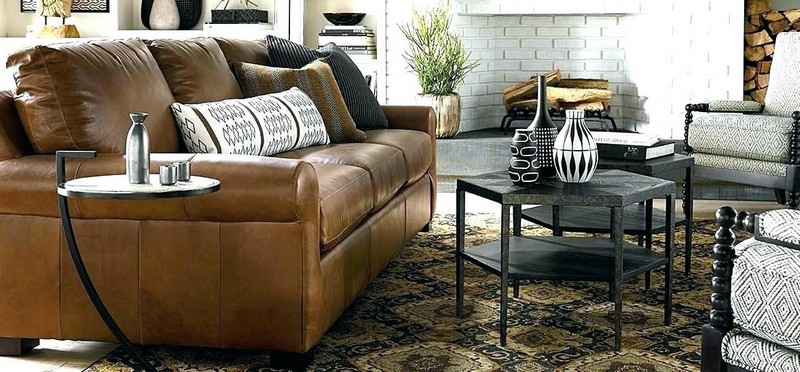 Flash Furniture HERCULES Diplomat Series
This series has some options for colors and brown is one of them. The design is simple and minimalist so that this sofa seems to be more appropriate to put in a modern and contemporary living room. There is indeed no specific detail applied or in other words, the design is plain. The materials used to build up the sofa are just great. Despite the qualified foam as the filling, it features the brown leathersoft upholstery.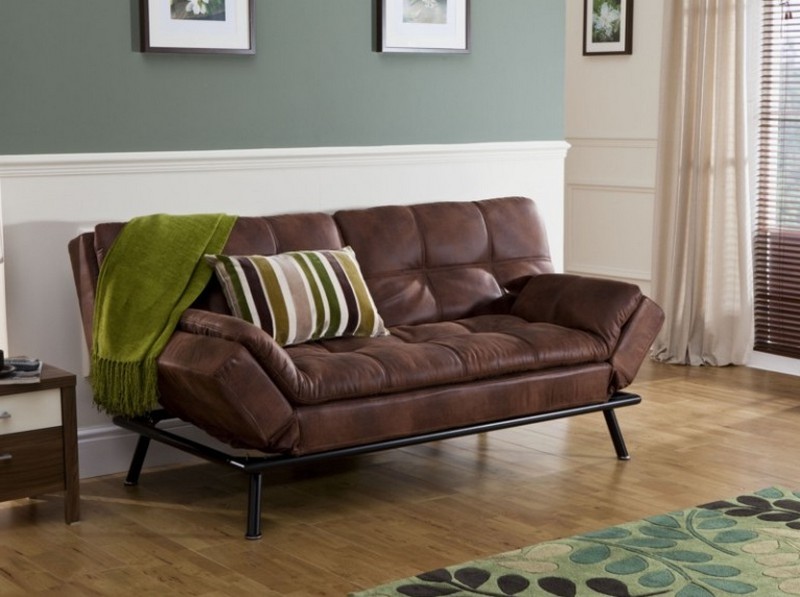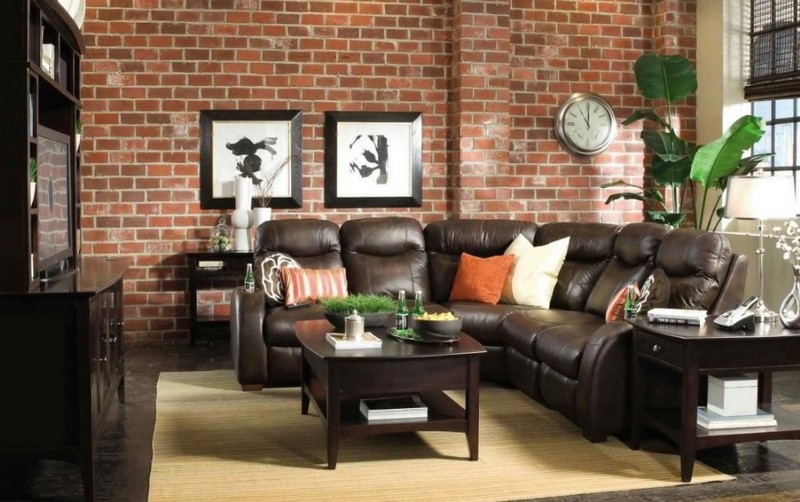 Flash Furniture HERCULES Imperial Series
Still from the brand Flash Furniture HERCULES, there is another minimalist brown leather sofa offered. There is a difference in term of design particularly the backrest and feet. The backrest is made and cut off to be a little bit sloppy as well as the feet. It is just to match the imperial image it brings out. Well, with the design, although the sofa is indeed simple and minimalist, it gives a luxurious vibe also. The main material is foam covered by the brown leathersoft upholstery. It features fixed seat cushions. Interestingly, the sofa is surprisingly lightweight although the body's size is quite big. The brand offers some color options for this series including black, grey, and white.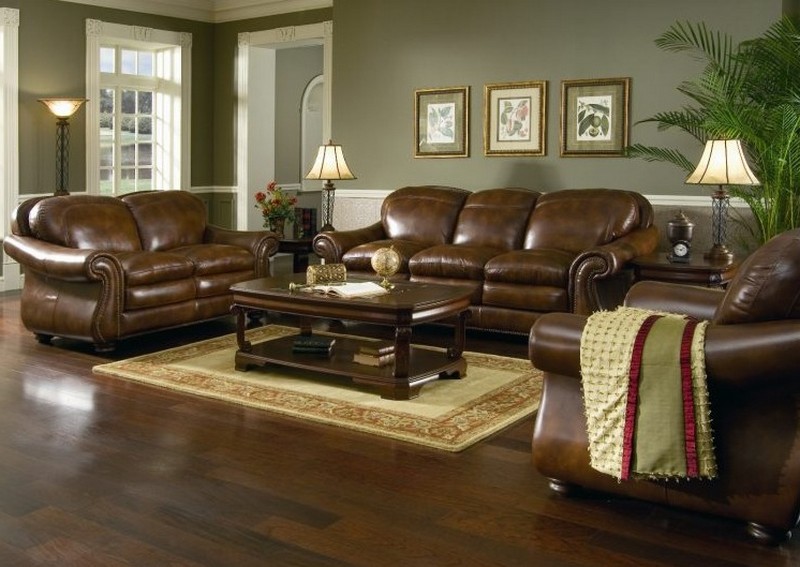 Serta SA-AVO-JB Set Dream Convertible Seville Sofa
This sofa is the true definition of functional furniture for some functions it gives. Yes, it is basically a sofa where you can sit down there. But aside from being stuff for sitting down, you can also turn it into bed and lounger. Meanwhile, there is also storage available to keep things and let your living room look neater. The product is covered by the genuine bonded leather and the constructions consist of wood frame, wood base, and wood legs.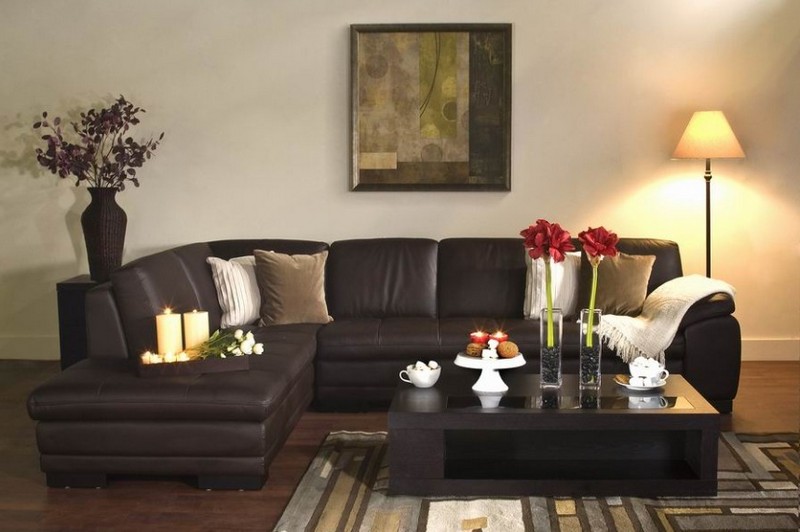 Allingham Elegant Sofa Brown
A set of sofa only consists of an item indeed. The color is rustic brown which is necessary for you who are looking for the sense of natural and earthy in the living room. The materials used are microfiber, hardwood, and plywood along with soft foam and leather cover. The product is guaranteed to be strong and solid due to the latest technology applied in the construction process. Meanwhile, it features the pocket coil seating and sinuous spring base. It can be easily folded and assembled to ease the storage.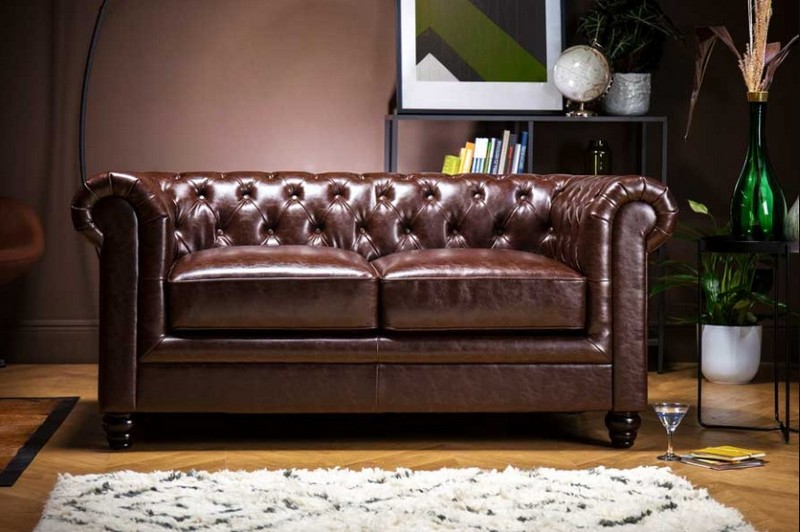 Colton Sofa with Elegant Style Design
The product is manufactured by Coaster Home Furnishings and it makes sure the sofa not only beautiful but also durable. The main materials used for construction is solid wood. It has PU match foam as the filling that is well-known to be very durable for years. The foam is claimed to be breathable to add comfort more. The leather is covered well on all parts of the sofa and the entire design is very elegant for your living room, no matter what type of room it is, classic or modern.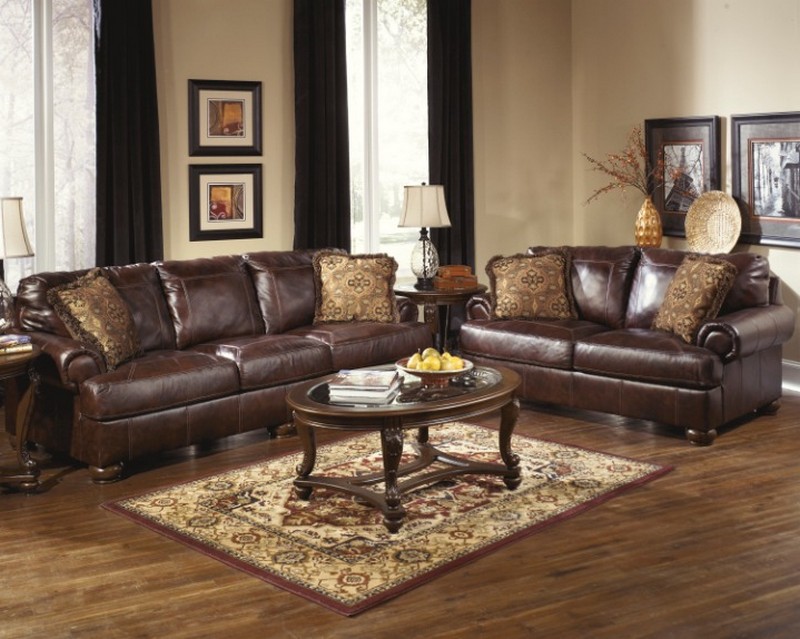 Homelegance Center Gill 90" Bonded Leather Double Reclining Sofa
There is one more product from Homelegance included in this list. It has a feature namely the center hill collection double reclining, making the sofa very easy to clean. Moreover, it is built up from more than a material to make it more convenient. Not only leather, but the sofa is also constructed from some other fabric types including cotton and polyester. The design is a little bit vintage, necessary for you who indeed prefer the classical furniture series.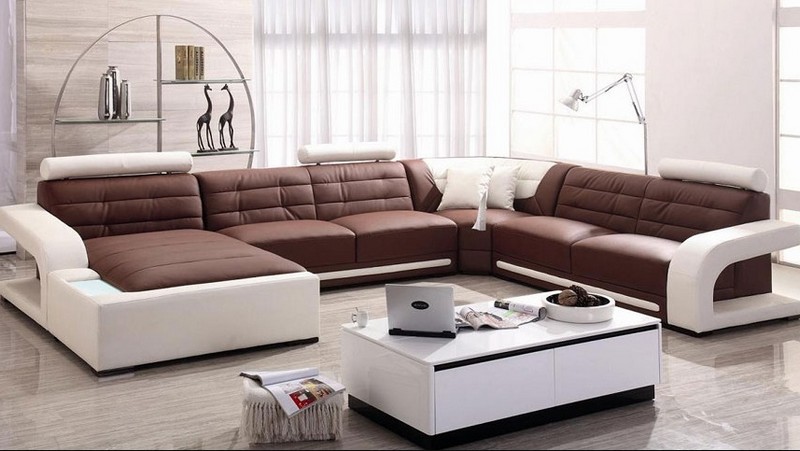 Serta RTA Palisades Collection 73" Bonded Leather Sofa
Serta provides another collection in a rustic design. It features the chestnut brown color that is suitable with all types of home interior designs and wall painting. The product can be easily assembled to ease the storage more. Besides, it is constructed well with sturdy design with hardwood materials as the structure. Meanwhile, the memory foam applied to the brown leather sofa just make it feel more comfortable to sit on for a long time.