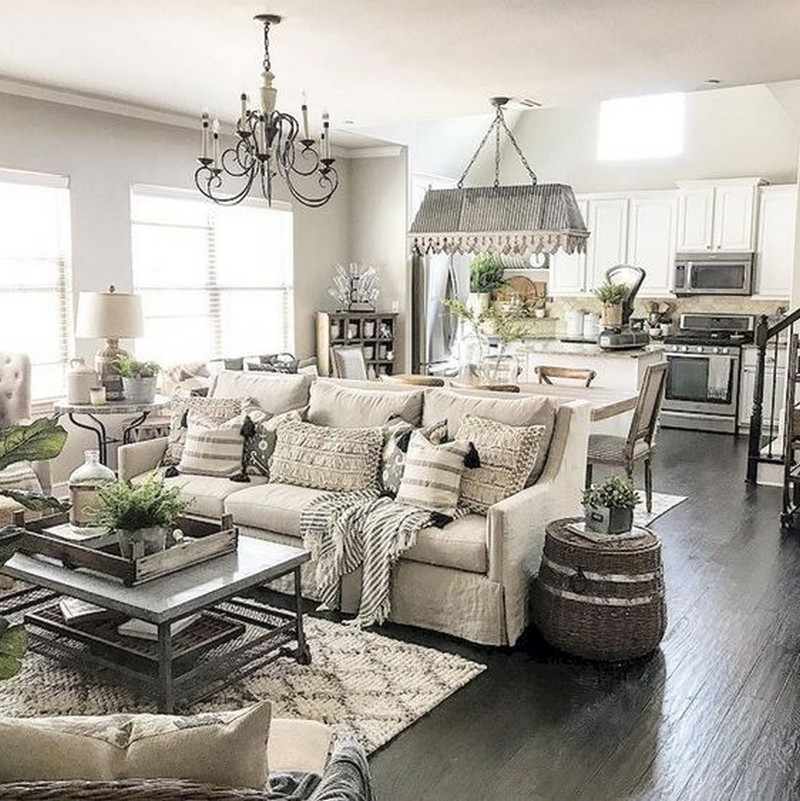 One of many ways you can do to infuse the farmhouse vibe in your home might be by putting a farmhouse sofa in it. The farmhouse style is basically cozy, warm, and relaxing, yet giving you a bunch of charm and character in it. This style is like the fusion of modern sensibilities with the wise of a simpler time without sacrificing the aesthetic aspects in it.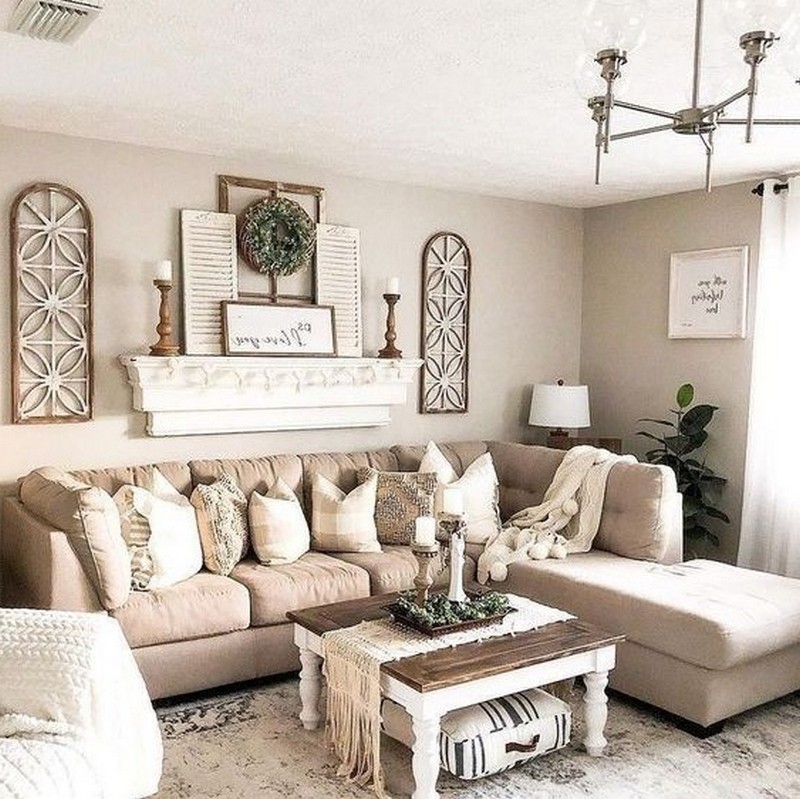 It is important to keep the balance between the old and new inside a room so the farmhouse style does not seem too country kitsch. This is why in this article we are going to show you things you can do to decorate a room with the farmhouse style. A farmhouse sofa is just one of many ways you can try after all.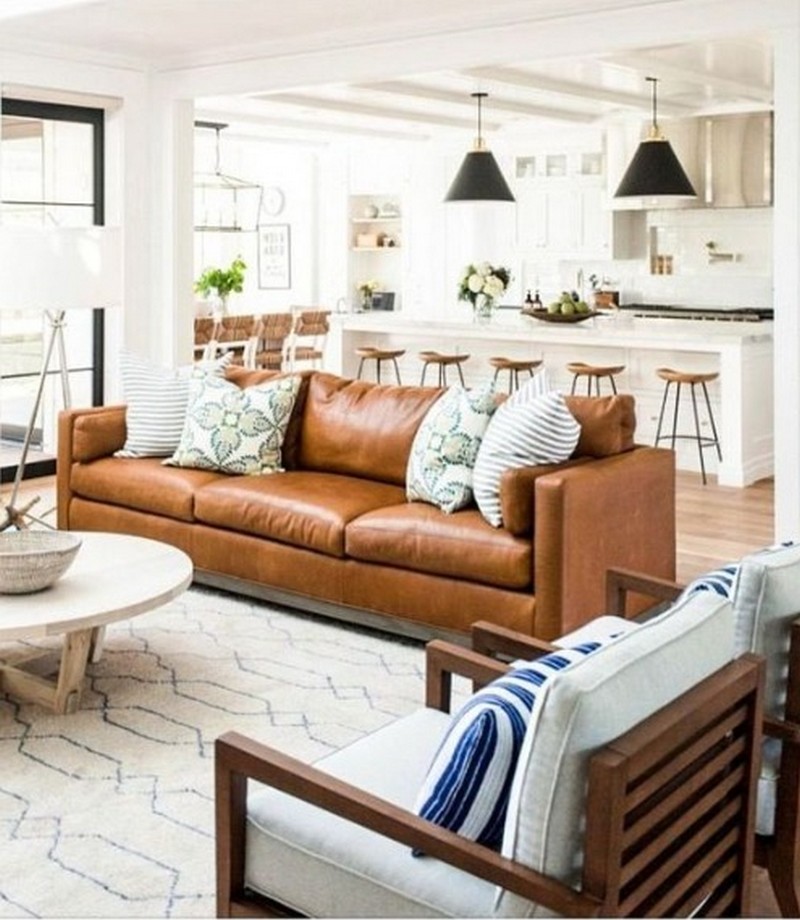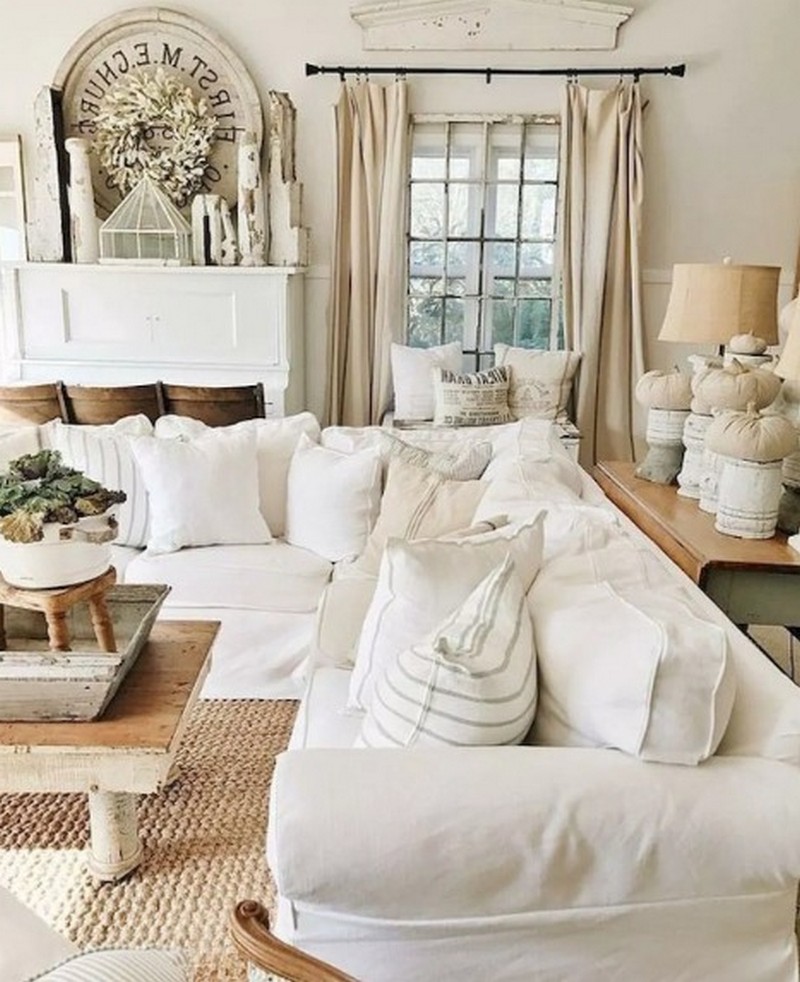 Farmhouse decorating ideas
There are some elements you can put in your house in order to bring the farmhouse sense in it.
Barn boards
In order to add some country character and historical sense, you can use some reclaimed barn boards as decorative elements. It would be such a nice material for shelving and furniture. If you want to make experiments, you should try it on the walls and floors too.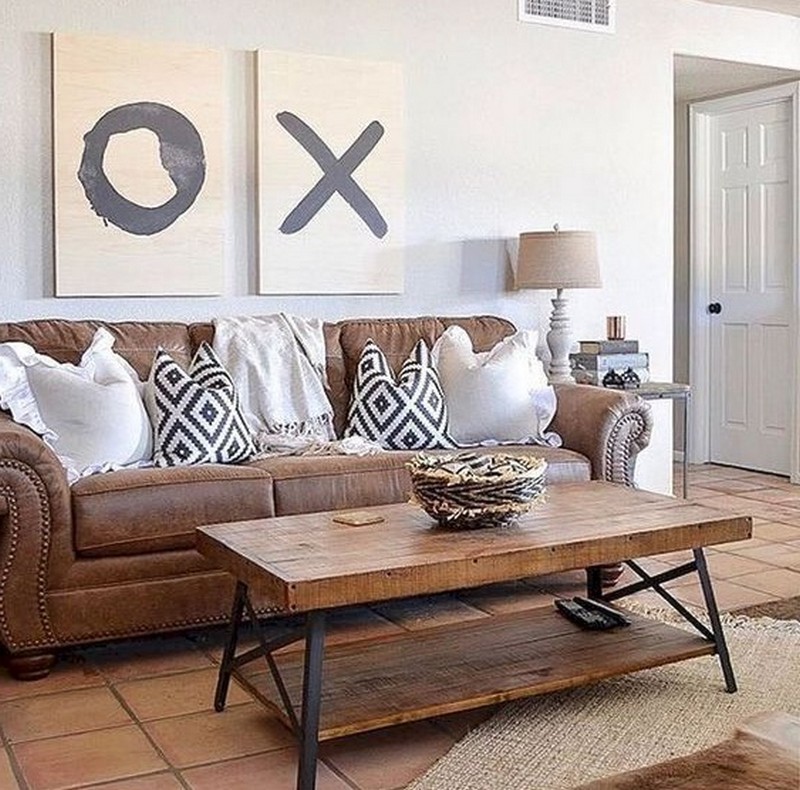 Exposed wood beams
The presence of exposed wood beams in your home would keep an element of nature in a room. It also adds some great detail on architectural aspects. Installing some exposed wood beams in the living room would be a nice addition in it and the farmhouse vibe would be easily sensed after all.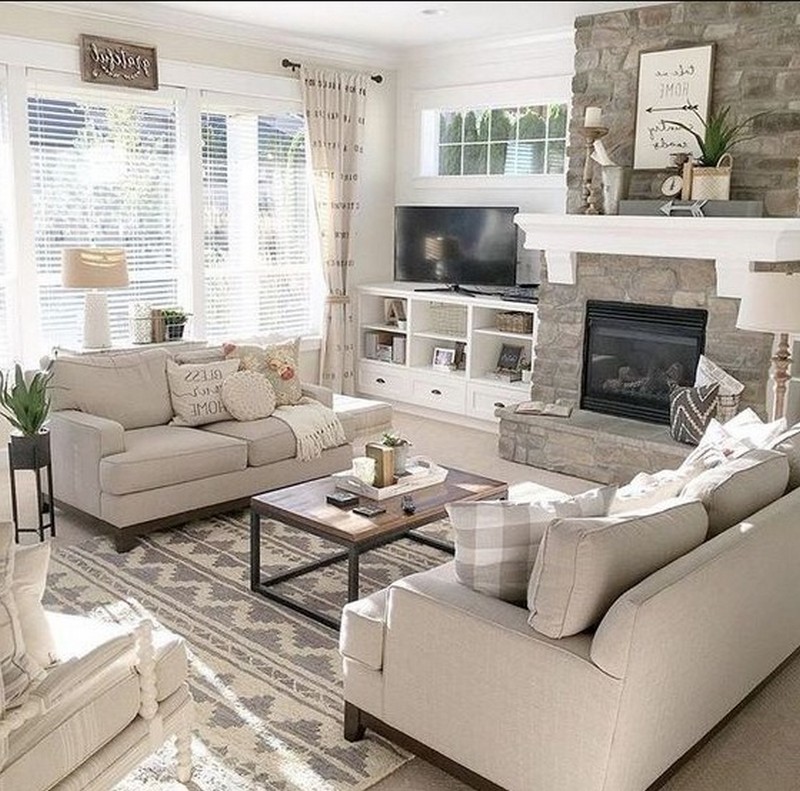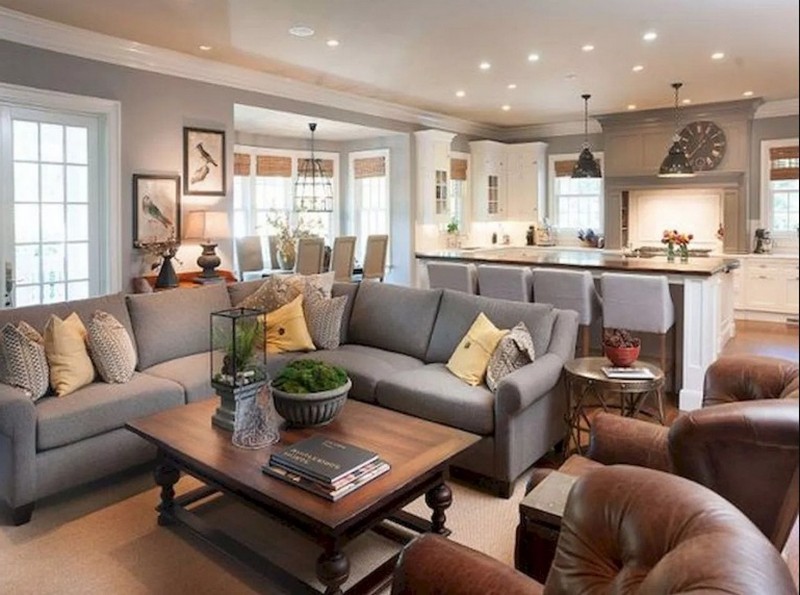 Butcher block
Of course, this element would work for your kitchen. Installing a butcher block counter in your kitchen would make the whole kitchen looks relaxed. As long as you give a proper treatment to them regularly, the butcher blocks would stay on its best shape along with its rustic sense. If a butcher block seems too sketchy for you then you may opt for a kitchen island.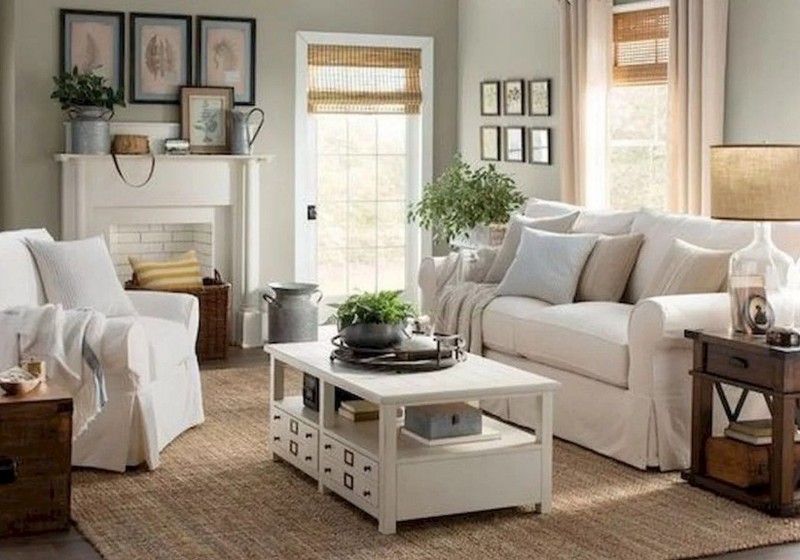 Vintage furniture
You really do not want to fill your whole home with vintage furniture pieces. However, you will need some to boost the sense of farmhouse style in your home. A new sofa would be a nice pair to vintage tables and chairs. You can also try a vintage chest in your bedroom while you stay with a new style of bed in it. Vintage lamps would work well with any type of room.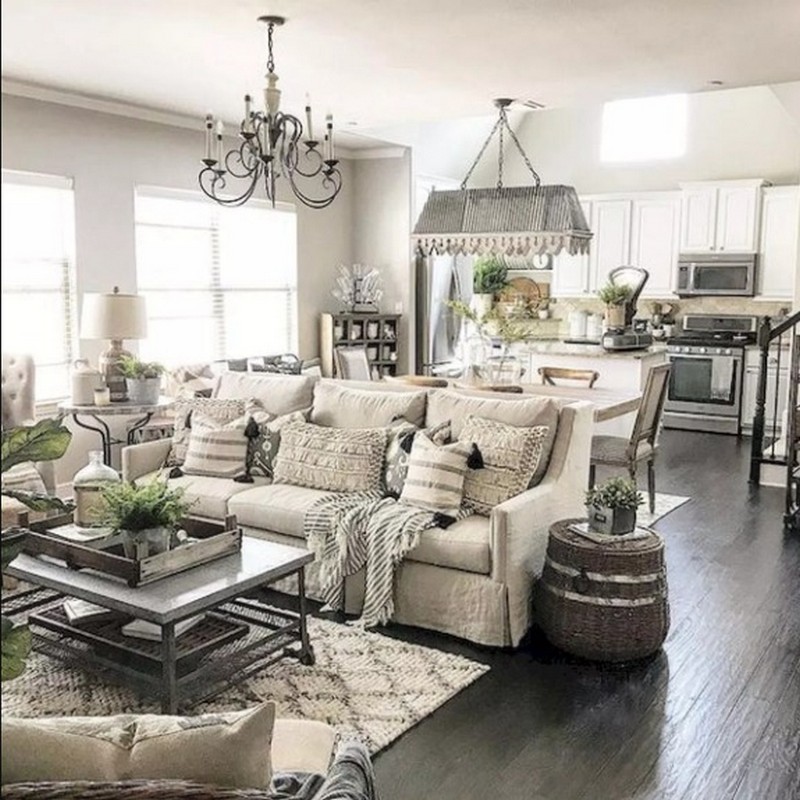 Bottom line
As we have mentioned earlier, it is very easy to turn a farmhouse room into something too kitschy. In order to prevent that to happen, you may avoid using some things like sunflower paintings, barnyard animals for motifs in the room, fruity wallpaper, and so on. It is also important to put your heart in it when you are decorating your home.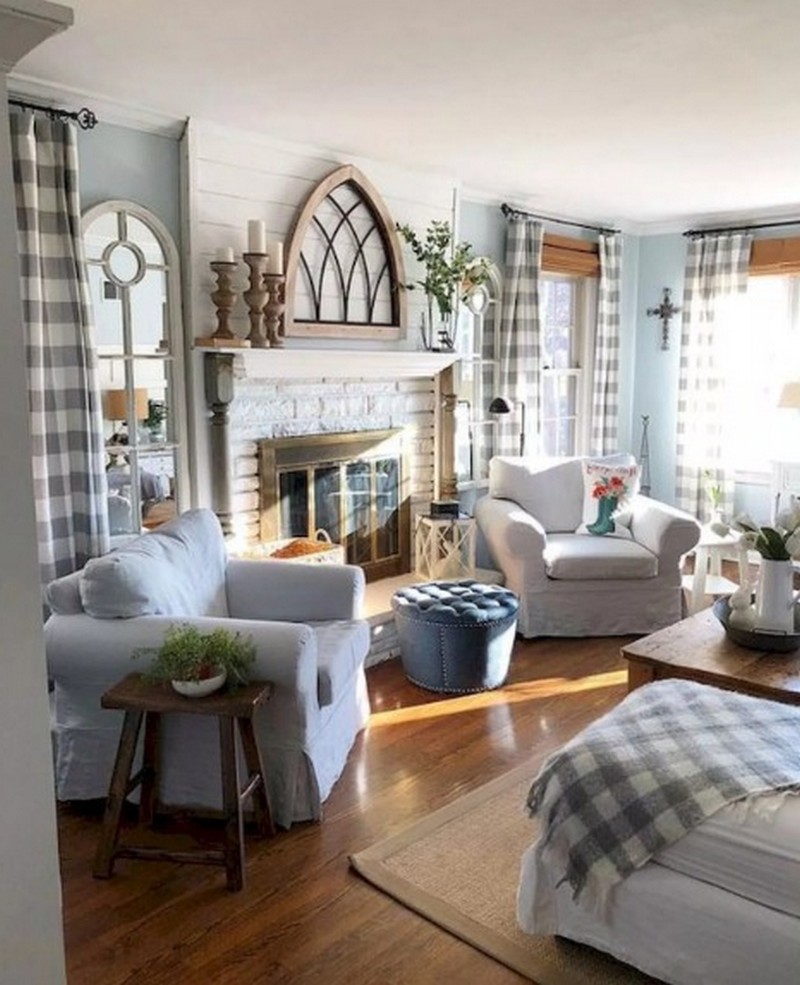 If you want to give some warm elements in the room, you can try adding wicker and rattan elements in the room. It could be baskets or chairs in order to bring the feel of the country style. And you may also consider hunting some sales for a farmhouse sofa for your living room later.