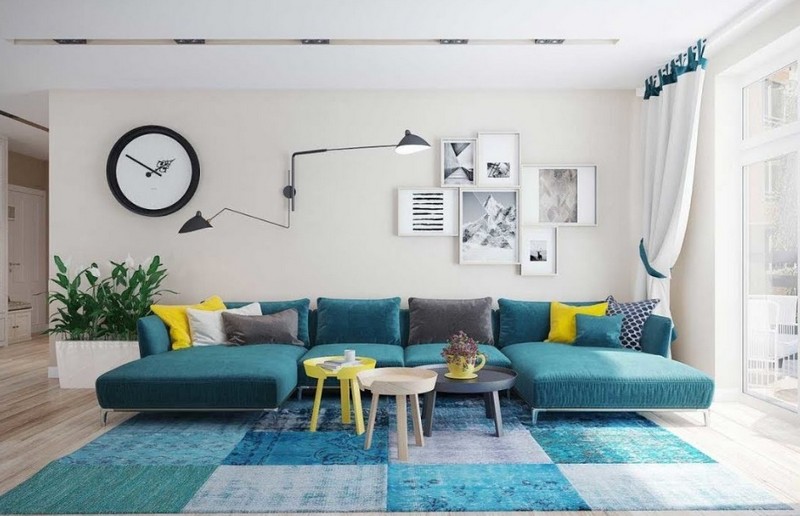 Turquoise sofa is getting popular nowadays because it is able to bring a calm, fresh, and comforting atmosphere to the room at a house. Turquoise is also known as an aquamarine color because this color is a combination of green and blue. A turquoise sofa is suitable to be placed in a living room with any interior designs, especially a modern minimalist one. Do you get confused about combining this sofa with other furniture? Here are some ideas to design the rooms at your house with a turquoise sofa.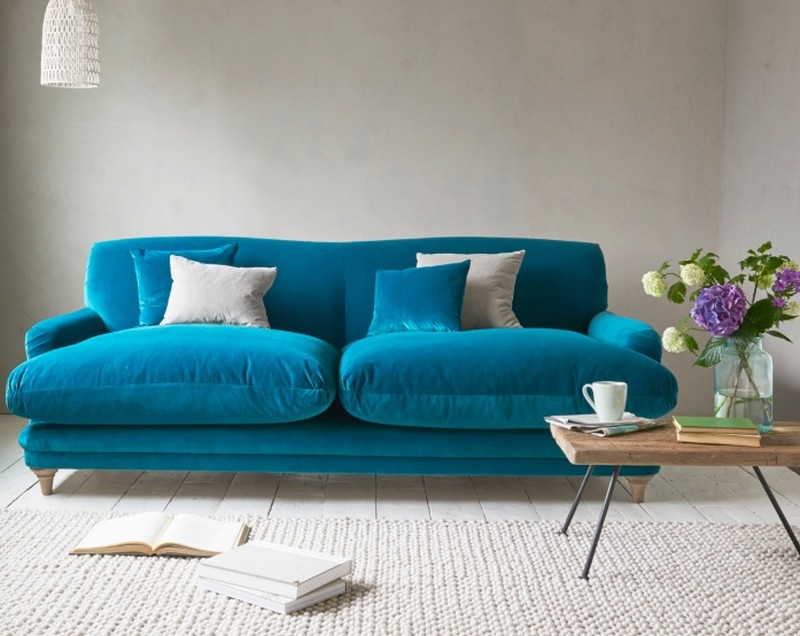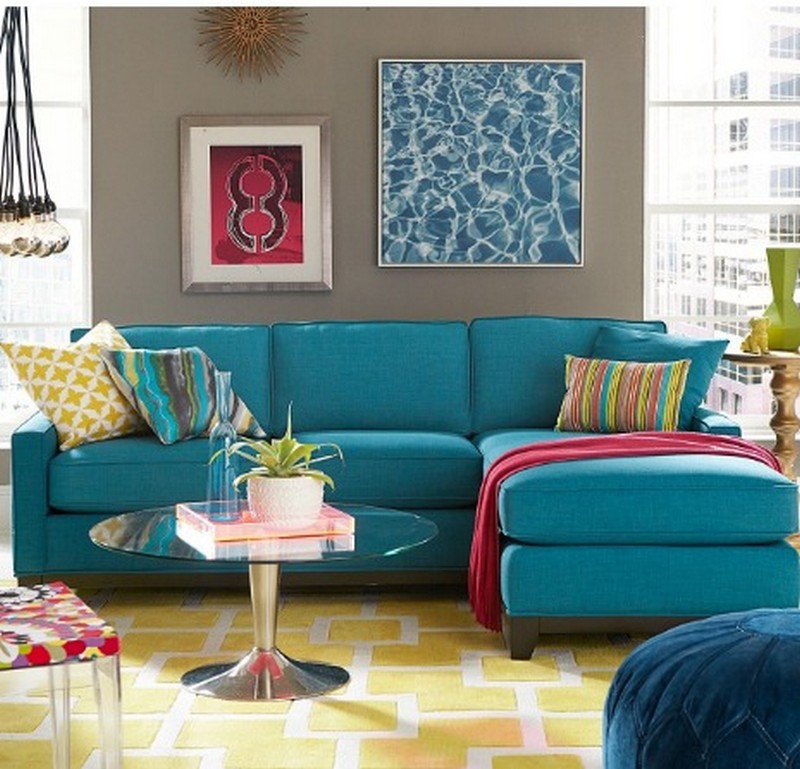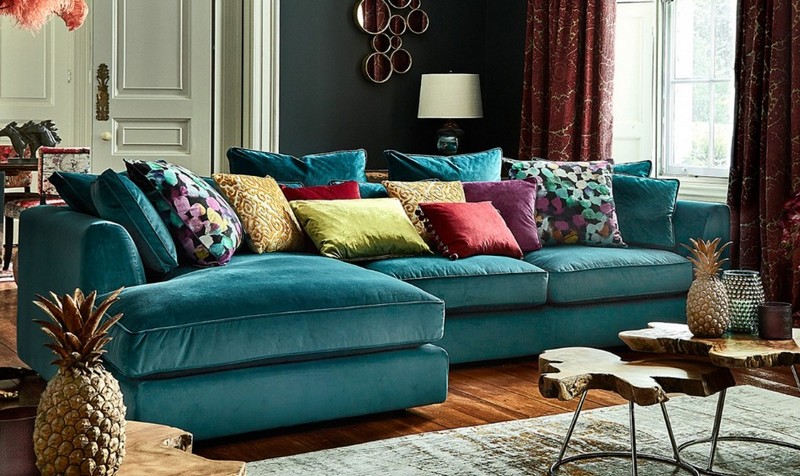 Clean and Bright Living Room
Do you want to make your living room looks more spacious and brighter? Dominate your living room with white and combine it with the greenish blue sofa. From the living room floor, ceiling, and wall, have them in all white. Then, place the turquoise sofa across or against a big glass window so that your living room looks even more spacious. The big glass window will allow the natural sunlight to come into your living room. So, it will look brighter combined with the white walls and floors. This idea will also make your living room looks clean.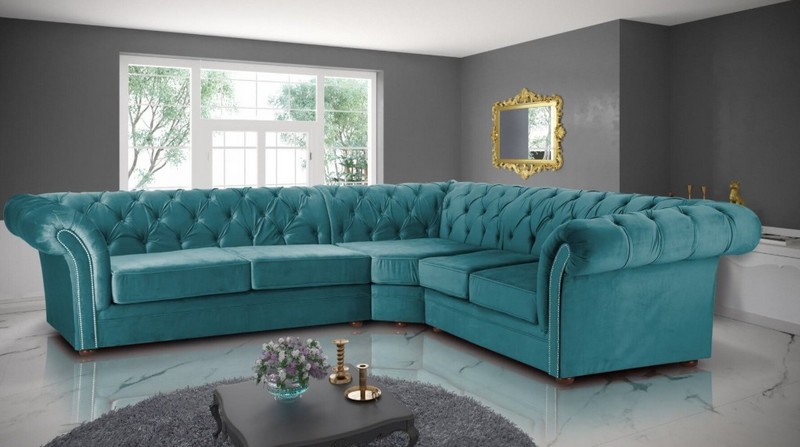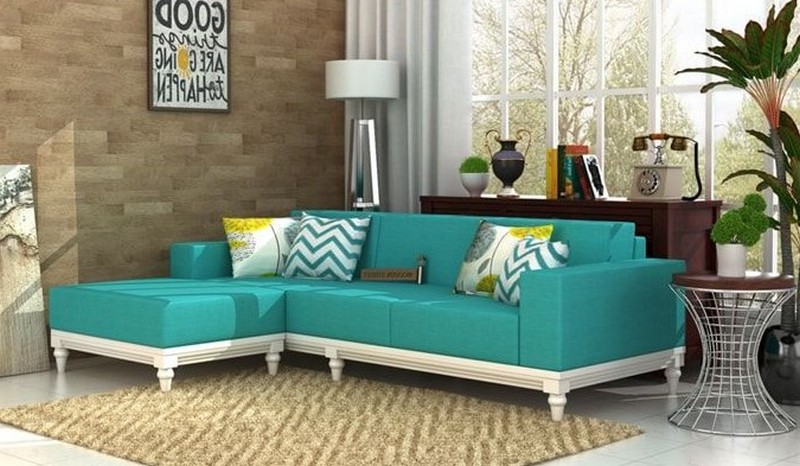 All Turquoise Living Room
There is nothing wrong to apply turquoise to most elements in your living room. From the sofa, walls, and rug. But if you want to add other colors to your living room, you are able to choose a white rug with a simple pattern. Place a green table lamp to be combined with the turquoise sofa and add green pillows on the sofa. Do not forget to hang photo frames, paintings, or other wall decorations so that the walls in your living room do not look boring and empty.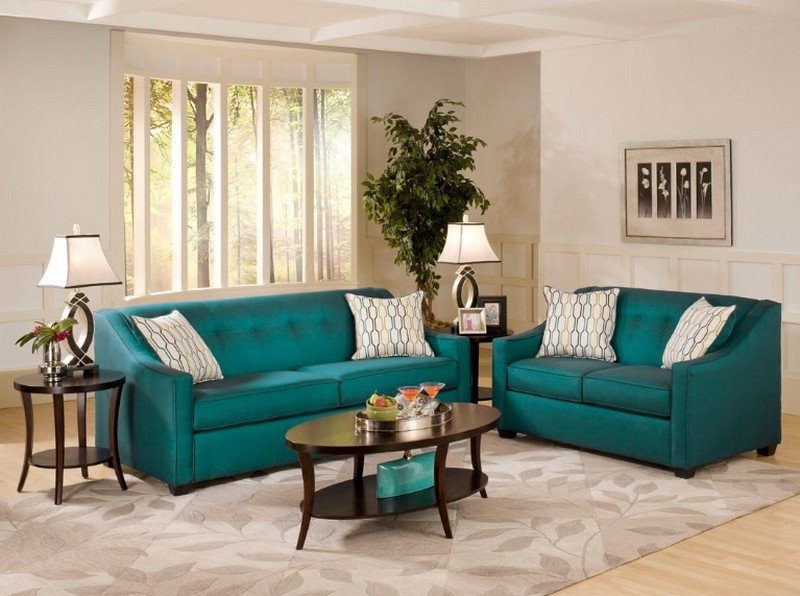 Sweet and Pretty Bedroom
A sofa with a turquoise color is not only suitable to be applied in a living room but also in a bedroom. Combine the sofa with wooden walls and floors in your bedroom. This combination will bring a cozy and natural atmosphere to your bedroom with a little bit of touch of country style. Add a black bed in order to balance the colors in the bedroom. Or, you are able to combine the turquoise sofa with a turquoise bed cover in order to create a harmony. Add a yellow carpet under the sofa. This combination of various colors will make your bedroom looks stylish, modern, and fresh as well.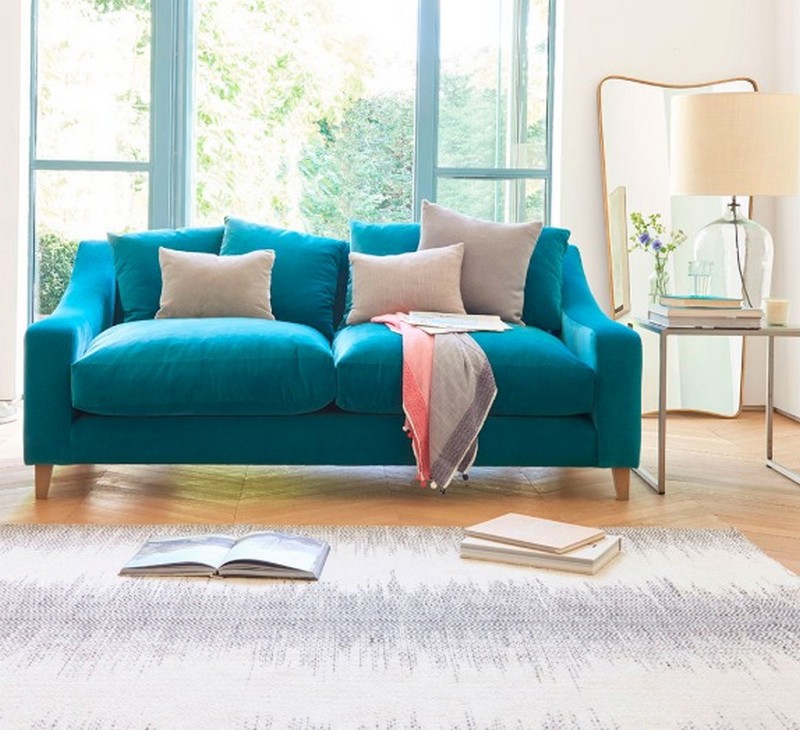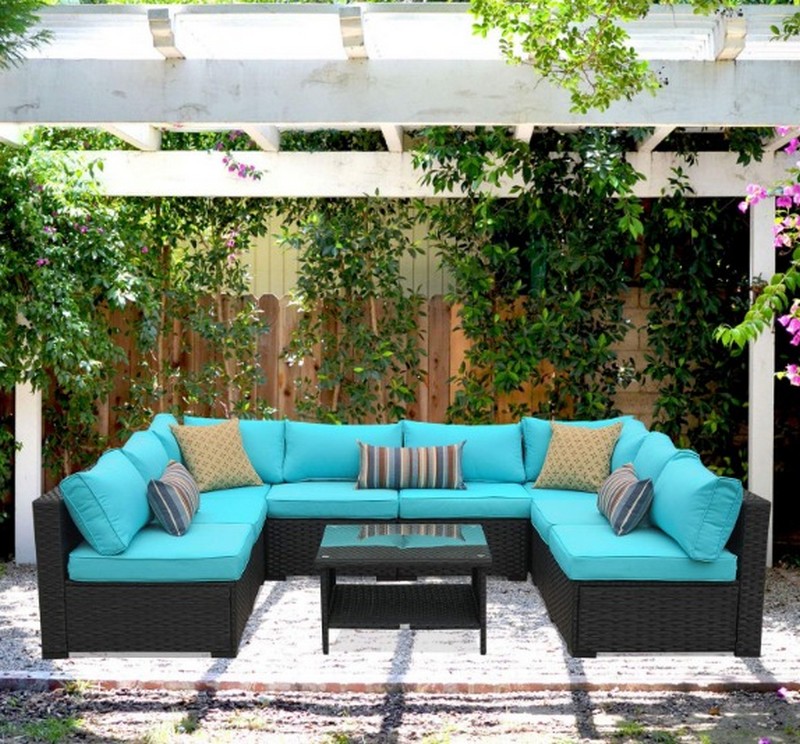 Natural Bedroom
For you who love nature, this idea is suitable for you. Surround your bed with wooden framed large glass windows. Choose wooden floor so that it matches with the wooden window frames. Add a grey rug and turquoise single sofa. The turquoise single sofa is able to be the point of interest that can refresh your bedroom. It can also the place for you to get relaxed while enjoying the outside view through the large glass windows. This idea is perfect if your bedroom is located near a backyard or garden. Are you interested to try this design idea with a turquoise sofa?